Christy Loflin – Franktown, Colo.
Barrel Racing
3-time NFR qualifier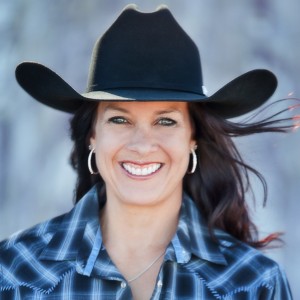 One of the fastest mares in rodeo was purchased by Thomas Jacobs just four years ago for Christy Loflin, who has formed a formidable team with the tiny sorrel.
Sheza Blazin Move, now 9, first turned heads as a futurity horse when she set an arena record in Arizona with then-rider Ryan Lovendahl. Her training had begun with breeder Randy Rist, who also owned her sire, Blazin Jetolena. Like a small number of other horses at this year's Wrangler NFR, Movin is a second-generation WNFR competitor – Blazin Jetolena carried Melanie Southard in Las Vegas in 2005.
"Movin" and Loflin, 40, qualified for the 2012 Wrangler NFR but Movin suffered an injury at the tail-end of the regular season, so Loflin had to borrow a horse in Las Vegas. Last year after Movin's recovery from surgery, they made it again as tons of fans followed Loflin's "never say never" inspirational social-media posts. In Las Vegas, they placed in four rounds while earning a fifth-place standing in the WNFR average.
Every year, Loflin and Movin make a late-season charge to the WNFR by winning a large amount of money inside the two largest arenas in rodeo – Cheyenne (Wyo.) Frontier Days and the Pendleton (Ore.) Round-Up. Since 2012, they've claimed $25,499 in Cheyenne and $31,197 in Pendleton, where they've won the rodeo three straight years.
Loflin grew up riding jumping horses and didn't learn to barrel race until she was an adult. She has two children including a daughter, Randi Timmons, who is also a WPRA member and often competes alongside her mother.