Nellie Miller – Cottonwood, Calif. ($130,537)
2-time WNFR qualifier
2-time RNCFR qualifier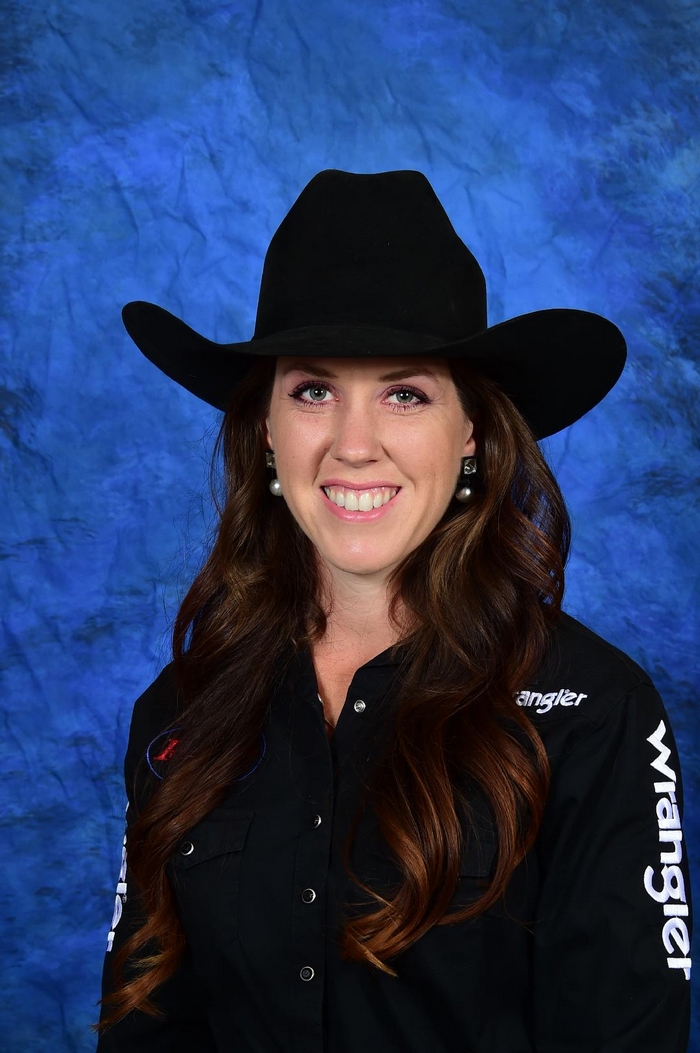 Nellie Miller has a lot of willing partners in her life that have helped her qualify for her second Wrangler National Finals Rodeo.
First, there is her horse, the AQHA Barrel Racing Horse of the Year, Rafter W Minnie Reba. The nine-year-old mare is a half-sister to the gelding "Blue Duck" that took Miller to the NFR in 2010. Both horses were raised and trained by her father Sam Williams.
Nellie's mother, Roxy, is often a traveling partner as she traverses the country with two young daughters, Payton, six, and Hadley who is two. And then, there is her husband, James, who is the general manager for the Red Bluff Roundup.
Those partnerships contributed to wins at the Reno (Nevada) Rodeo, St. Paul (Oregon) Rodeo and the Ellensburg (Washington) Roundup. This was her second consecutive win at Ellensburg. She has earned $130,537 at just 47 rodeos and will start the NFR in third place.
With her win record solid in outdoor pens, she is now looking forward to taking Sister around the barrels in the Thomas and Mack Center on the University of Nevada, Las Vegas campus where she attended college.
It was while she was there, riding Blue Duck, that she undertook qualifying for the NFR. A lot has changed for Nellie in the past seven years, adding to her family and changing horses. What has been a constant is her love for horses, competitive nature and passion for barrel racing.






Presented by: