Pamela Capper – Cheney, Wash.
1-time WNFR qualifier
5-time RNCFR qualifier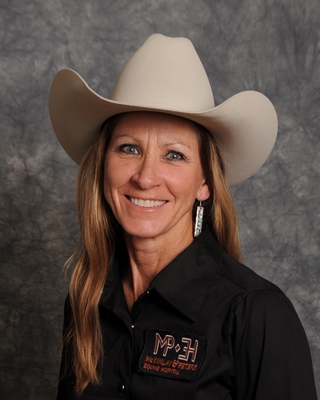 Pamela Capper joined the WPRA in 2000 and it might seem that it took her 16 years of competing to qualify for her first Wrangler National Finals Rodeo (NFR).
Actually, she has been close before finishing in the top 25in the world standings each of the last five years. One year after Pamela joined the WPRA, a brown filly was born at her place that changed the course of her career.
She had a mare named Lady Lasmooth. The mare wasn't doing anything while Pamela was off competing, so she decided to breed her to Dinner Flight. That resulted in a brown mare named Sheza Smooth Flight that Pamela calls Jesse.
The mother of three, (son Wade, daughters Lindsey and Shaley) had competed primarily in the Columbia River Circuit until Jesse came along. Pamela trained the mare herself and as her talent grew, so did the distance that Pamela traveled from home.
The former school bus driver enters her first NFR in 11th place with $87,505 in regular season earnings. And even though the Thomas and Mack arena will be new to both she and Jesse, these veterans of the barrel racing world are expected to take their share of the money back to Washington.
Her family will be behind her all the way. Daughter Shaley traveled with her this summer and said on Facebook that she couldn't ask for a better role model, let alone mother. Now they will get to spend time together under the bright lights of Vegas.