Sarah Rose McDonald – Brunswick, Ga.
2-time WNFR qualifier
1-time RNCFR qualifier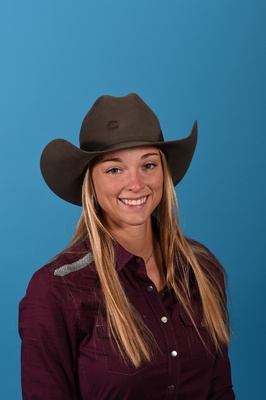 A bay-roan mare and a young woman from Brunswick, Ga., set the rodeo trail on fire last year.
That duo, Sarah Rose McDonald and Fame Fling N Bling, finished third in the 2015 world standings and came very close to winning a world title. The mare that Sarah calls "Bling" took her to the pay window in seven out of 10 rounds last year. In fact, they won more money than any other barrel racing team at $139,827.
Bling came into Sarah's life as a yearling. She was purchased through the Fulton Performance Horse sale by Sarah's uncle Stephen and friend Larry Ammons. Stephen trained her and when the mare started showing promises there was no question about who her jockey should be.
They bought their WPRA card in 2014 and Sarah made her first trip west of the Mississippi to rodeo. She won the Rookie of the Year and finished the year in 19th place.
Now, coming out west to rodeo has become routine for this dynamic duo. Bling, at 10 years old, has learned how to adapt to the lifestyle as well as Sarah has. They have another member of the team in the trailer this year, Foxys Driftin Jewel.
Sarah grew up riding any horse she could and her dad and uncle often put her on the challenging ones. That developed horsemanship, dedication and a love of barrel racing in her. They have gotten several foals out of Bling using embryo transfer and are hopeful that the mares love of running is being passed on to the next generation.
The second year of full-time rodeo sees Sarah entering the NFR in eighth place with $89,364 in regular season earnings. They are likely to add to that significantly the first 10 nights in December.