A Q&A with New Country Artist of the Month: Dustin Collins Band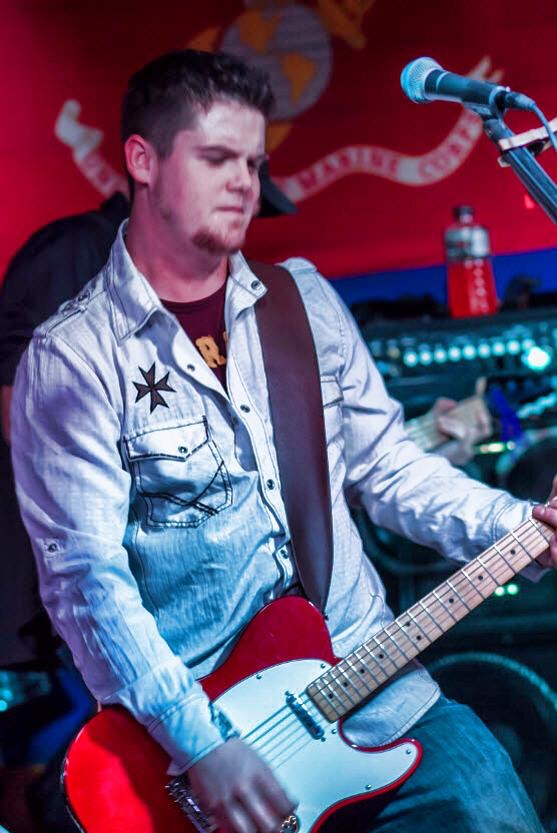 Meet the Dustin Collins Band, headed by lead vocalist and guitarist Dustin Collins who's accompanied by Adam Williams (guitar/vocals), Kenny Underwood (guitar/vocals), Scott Douglass (bass) and Rodney hull (drums). Learn more about the band below and listen to their music here.
How did you get started in the music business?
I started playing and writing music when I was eight years old with my dad and uncle in Kentucky. Eventually I was sharing my work by performing live at local venues and then moved to Nashville where I first pursued song writing.
How would you describe your music?
I would say my music is at its core southern rock with a story line. My group likes to keep it rocking while also maintaining a traditional country story that can appeal to all fans. Our goal is to find common ground with everyone in our music.
Who are your musical influences and why?
My influences as songwriter are totally different than my influences as a guitar player. I grew up playing AC/DC and Thin Lizzy, which incorporate driving bass and heavy guitars. Lyrically, I'm influenced by guys like Steve Earl and Towns Vanzandt as well as Monty Powell and Rhett Akins because of their ability to take a simple story about life, put it to a melody and make it so relatable.
Tell us about some of your favorite memories to date in your music career.
My favorite moments in my career thus far are every time I hear one of my tunes on the radio, or any time someone tells me that my music has affected them or turned a bad day into a good day. It's always been important to me to respect the fans and the people who listen to the music, because a song is, in a sense, a vessel of emotion; it has the ability to mean something different to anyone who hears it. As an artist, we're responsible for conveying our stories in a way that everyone else can find enjoyment in and, to me, that is the most exciting thing a person can do.
What are your plans/goals for 2015?
We have an EP coming out with our record label later this year that we're really excited to release. We plan on touring and continuing to make new friends and fans.
Anything else you'd like to add about yourself/your music?
I'd like to let everyone know where to find our music and follow our group:
dave526.wix.com/dustin-collins
facebook.com/dustincollinsmusic
twitter.com/dustincollins88
cmt.com