Five Culinary Facts You Wouldn't Expect at a Dude Ranch
By Wrangler Network contributor, the Dude Ranchers' Association (DRA)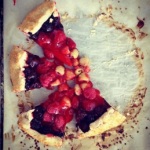 You are probably thinking "culinary chic at a dude ranch?"  And we are here to tell you "yes" with our below list of the "Top 5 Culinary Facts You Wouldn't Expect at a Dude Ranch."
1). Renowned Chefs
When some people think of a dude ranch vacation they picture a guy named Cookie whipping up bacon and beans in the sagebrush. In reality, guest ranches are home to many award winning and experienced chef's such as Chef Mike Rosenberg at Zapata Ranch who has been a  personal chef to the Carnegie family, catered JFK Jr.'s wedding, owned his own restaurant and brings more than 40 years of experience to the table.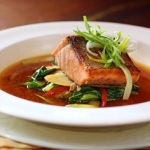 2). Farm to Table
Many DRA dude ranches grow, raise and serve their own produce and meats and items that cannot be reaped from their own land are sourced locally. Take High Lonesome Ranch which in many instances raises the meat right on the ranch. Their eggs are fresh from their chickens and ranch's signature Black Angus beef graces the menu when the timing and aging process is complete. As for produce, the ranch's gardens and orchards enjoy ideal conditions for growing apricots, apples, peaches, pears and plums as well as an abundance of vegetables like corn, peppers, lettuces, cucumbers, squash, beans, peas, carrots, radishes, pumpkins and onions.
3). Recognized Globally                               
Besides having a wide breadth of talented and innovated chefs, the creations they serve have been praised globally. One example is The Home Ranch, a member of the prestigious Relais & Chateaux, that has been recognized by Bon Apetit, Gourmet, Food and Wine, among other culinary publications.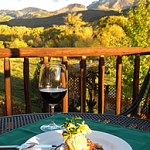 4). Exceptional Wine Lists
A culinary exploration wouldn't be complete without wine pairings and dude ranches have you covered there, too. Smith Fork Ranch has won the Wine Spectator's Award for Excellence two years in a row and has assembled an eclectic wine mix, ranging from wines from their private cellar, specific vintages from wineries they admire, and wines from the premiere growing regions of France, Italy, Australia and America's West Coast.
5). Cooking Classes/Workshops
Besides enjoying delicious food, many dude ranches encourage you to learn about the food as well. At Echo Valley Ranch & Spa, one of the best seats in the house is at the kitchen counter where their Master Chef provides ranch resort guests with cooking demonstrations, tips and techniques.  There is also the opportunity to explore the concepts of Eating Right for Your Blood Type which promotes overall good health including good digestion, cholesterol counts, weight loss and more.