Floating Horses: The Life of Casey Tibbs
a documentary film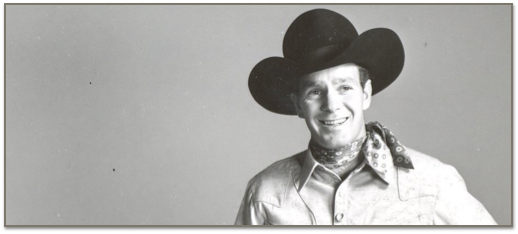 Justin Koehler, a South Dakota native, now lives and operates in the Denver production scene working with projects airing on History, Discovery, Weather Channel, as well as historical films for the United States Military and the National Park Service, which includes the 2014 PBS series, Civil War: The Untold Story. Justin's preceding documentary, The Buffalo King: The Man Who Saved the American Bison, is an award-winning documentary on the film festival circuit, internationally screened, and garnered PBS distribution throughout the United States.
Justin developed Floating Horses: The Life of Casey Tibbs as his succeeding documentary midway through production of The Buffalo King, and is honored to be the first filmmaker to feature Casey's story on the big screen. DEB COPENHAVER, BILLY ETBAUER, DUDE SMITH, CHARLIE DANIELS, DAVID CORLEW, JIM KORKOW, TJ KORKOW, GAIL WOERNER, BAXTER BLACK, RED STEAGALL, EDD HAYES, MIKE WARNER, RICK LEFEVOUR, JOHNNY HOLLOWAY, BILLIE SUTTON, DEAN SMITH, ALEX CORD, IAN TYSON, WYATT MCCREA, TERRANCE ETZKORN, CLEO HARRINGTON, SANDRA TIBBS, SUNNY HANNUM, BETH DONLEY, DAYLE ANGYAL, JAMIE NUDIE, JEB ROSEBROOK, DOROTHY ROSEBROOK, JOHN DUFFY, COLE ELSHERE, and ERNIE KING of WESTERN HORSEMAN are the names featured in Floating Horses.
The editing phase of Floating Horses has begun, and we are thrilled with the story that is unfolding. This phase, however, will bring specific challenges for us as independent filmmakers. We would like to incorporate the MOVIES, DOCUMENTARIES, TV SHOWS, GAME SHOWS and TALK SHOWS that Casey appeared in throughout his life. In order for this footage to be featured within Floating Horses, we must purchase the rights from major networks and private entities who license this footage. Licensing fees come at a high price, thus all contributions will be directed toward obtaining these Casey Tibbs scenes. Any publicity for Casey's film, whether social media, print, or television is greatly appreciated as we are still searching for monetary sponsorship and are continuously fundraising for various postproduction operations.
If anyone has interest in contributing to Floating Horses, please feel free to contact me directly at jzkoehler@gmail.com or through our Facebook page at www.facebook.com/caseytibbsfilm. Thank you for your support!
– Justin Koehler, Director, Floating Horses: The Life of Casey Tibbs