Meet Heather Morgan, Featured "Acme Unplugged" Songwriter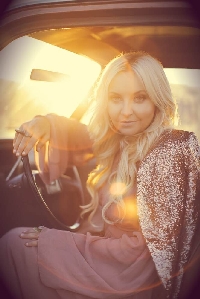 Heather Morgan grew up in Richardson, Texas, making music in the rich Texas music scene before moving to Nashville. Her songs have been featured on the television show "Nashville," and recorded by Keith Urban, Sara Evans, The Eli Young Band, Maddie and Tae, Thomas Rhett and Brett Eldredge, among others.
Heather was a 2015 nominee for Music Row's Breakthrough Songwriter of the Year Award, featured in the Billboard Magazine's Power Players Edition, Nash Country Weekly, and, most recently, she won BMI's 2015 Country Song of the Year Award for "Beat of the Music."
Heather is also a co-creater of the "Girls of Nashville," a seasonal singer-songwriter show featuring Nashville's top female talent.
Watch Heather perform live on the Wrangler Network this Monday, February 29, during Acme Unplugged here.