Honoring National Parks Week
By Wrangler Network contributor, the Dude Ranchers' Association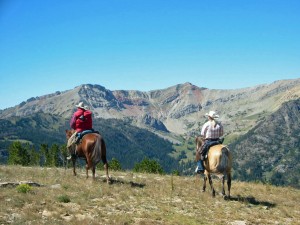 In honor of National Parks Week, we wanted to share with you two great travel ideas about the best ways to experience some of the awe-inspiring national parks in America: through a dude ranch vacation.
1. Great news for road trip lovers this summer! Road trips will be cheaper than they've been in six years, according to a new government report that predicted low gas prices over the summer. The U.S. Energy Information Administration reports that a gallon of gasoline will cost an average of 32% lower than last year nationwide. With that in mind, may we suggest a piece that explores a road trip to Wyoming and Montana guest ranches nearest some of the country's most breathtaking national parks?
2. Similarly, as ecotourism becomes more popular, the Dude Ranchers' Association's guest ranches have been the pioneers of green living and green vacations for decades. At a guest ranch, you can explore the country's National Parks system while reconnecting with nature in some of the most tranquil, pristine areas of the country. Learn to "live off the land" with fishing trips, bird watching, hikes, wildlife viewing and more.
Below is a sample of DRA-accredited ranches located right in the heart of or near some of the country's top national parks.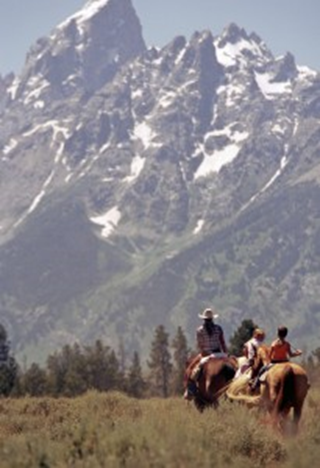 • Glacier National Park in Montana is one of the 20 largest national parks in the United States. There are two DRA ranches located within an easy drive of the park, which is known for its abundance of wildlife and more than 700 miles of hiking trails. A day trip to Glacier National Park from Three Bars Guest Ranch and Bar W Guest Ranch is highly recommended.
• Several DRA-accredited guest ranches are either located in or bordered by national parks. Moose Head Ranch and Triangle X Ranch are located completely within the boundaries of Grand Teton National Park, a location that attracts nearly four million visitors per year to northwestern Wyoming. The R Lazy S Ranch is located on the southern boundary of Grand Teton National Park, within walking distance from your cabin.
• Visit America's first national park. Yellowstone National Park is located in Wyoming, Montana and Idaho and home to a large variety of wildlife, including grizzly bears, wolves, bison and elk. Visit Rimrock Ranch to enjoy a picnic lunch on their Friday tours of the park, when guests are treated to a tour of the whole "Lower Loop" of the Park, which includes Sylvan Pass, Fishing Bridge, Yellowstone Lake, West Thumb, Old Faithful, Madison, Norris Geyser Basin, Canyon and Yellowstone Falls, and Yellowstone River. Elkhorn Ranch is located 1.5 miles from the northwest corner of Yellowstone Park and 35 miles from the entrance at West Yellowstone.