Jeremy Willis – A Professional Cowboys Can Trust
By Ted Harbin, Wrangler Network contributor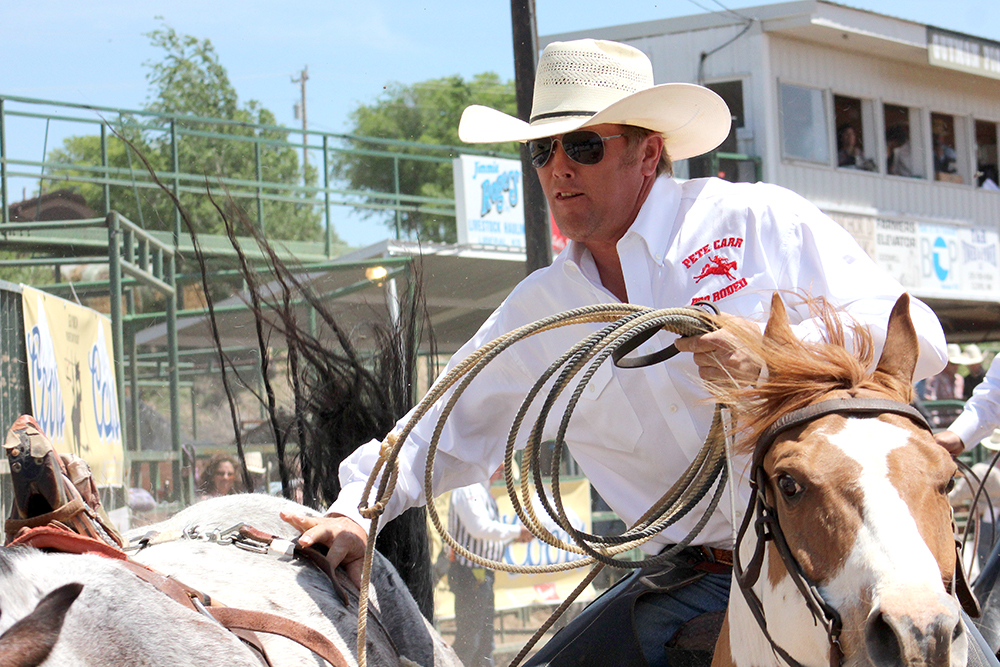 As he sits atop a horse in the middle of a rodeo arena, Jeremy Willis is affable and comfortable in his role.
Willis is one of the top pickup men in the sport. He's a cowboy's lifesaver, of sorts, and a big part of the Pete Carr Pro Rodeo family. This year, the Elkhart, Texas, man has been recognized as one of the top five pickup men in the Professional Rodeo Cowboys Association, and he stands a good chance to win the award as Pickup Man of the Year.
Willis was a professional bareback rider for years, then transitioned into the role of pickup man. He's loved it ever since.
Not only is he a cowboy, he's still a fan. More importantly, he has the best seat in the house to watch every ride. As soon as the bareback, bronc or bull ride ends, Willis guides his horse into position to help each cowboy. Whether it's helping a cowboy out of a wreck or just giving him a simple lift from his bucking horse to the ground, the pickup man is the perfect escape.
Maybe it's his personality or the fact that he knows livestock, but cowboys know they can trust Willis. It's one of the reasons they have recognized him as one of the very best.