Meet The Queen; South Carolina
By Wrangler Network contributor Miss Rodeo America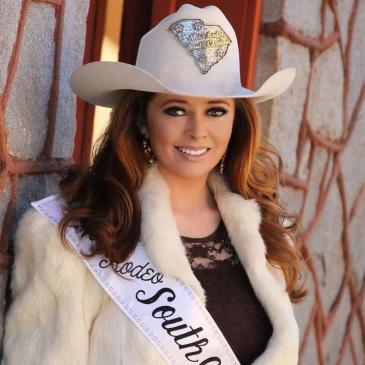 Hailing from the tiny town of Donalds, South Carolina, my name is Kayla Caudle, Miss Rodeo South Carolina 2016. I hang my hat at Roan Creek Farm; my family farm on the outskirts of town. My family and I live in a farm town, surrounded by local cattle and hay farmers, as well as the Tessier Dairy. For weekend entertainment, we host barrel races and equestrian events at our arena, as the closest city is about twenty miles away.
I am currently pursuing my Master's Degree in Clinical Mental Health Counseling, with only my Practicum and Internships left for completion. I wish to continue my education, and soon obtain my Ph.D. in my field. I work for the South Carolina Department of Mental Health at a Psychiatric Hospital in Anderson County. I enjoy any opportunity to travel, attending concerts, and fishing on Sunday afternoons. I believe that hard work, dedication, and a well-developed sense of humor will get most people through life fairly efficiently.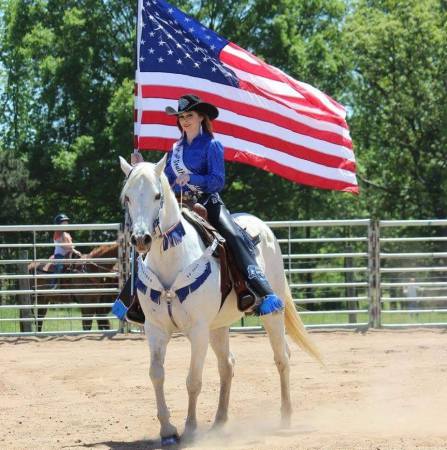 I began my journey in the equestrian world 21 years ago, when I was two years old, riding my Papa Tommy's Team Penning horse along with him in competition; begging him to make him "spin". We all know how much fun riding a good cow-horse can be! He bought me my first pony "Old Sorrel" when I was three, and I have been horse crazy ever since. Sorrel is retired on the farm, but my horse fever is alive and thriving. When I was about eleven, my grandfather gave me my first colt for making the A honor roll in school. I named him "KC Cookie Cutter", and that little bay colt grew into the best partner a cowgirl could ask for. Cookie and I have grown up together and achieved awards in Team Penning, Sorting, Barrel Racing, Pole Bending, Goat Tying, Breakaway Roping, and Hunter and Equitation classes. We have about forty horses on the farm, but my two American Quarter Horses, KC Cookie Cutter, and KC Southern Twister, hold this cowgirl's heart.
I had a bit of a late start in the participating in Rodeo Queen Pageantry. Up until I was a sophomore in high school, I had never even worn makeup, and certainly was not a girl to wear a dress. I cherished my dirty jeans, pony tails, and very broken-in boots. After a bit of coercion, I entered my first Rodeo Queen Pageant in high school, and placed first runner up. My senior year I tried again, and took home the title of Miss Foothills Youth Rodeo Association. I was recently crowned Miss Rodeo South Carolina, South Carolina's first state queen in over thirty years. I intend on bringing a stronger PRCA and Professional Rodeo presence to my state, and organize more rodeos for our local athletes to showcase their abilities. My goal is to organize a Miss Rodeo South Carolina pageant for the next year, and to organize at least one PRCA rodeo in our state. I would love for South Carolina to be able to send a representative to the Miss Rodeo America Pageant from this point forward.
I am honored to represent the beautiful Palmetto State this year, and to share my journey with my wonderful supporters back home as I travel across the United States promoting the Cowboy way of life and Professional Rodeo. I look forward to all of the new faces and exciting places that I will see during my year as Miss Rodeo South Carolina.