By Wrangler Network contributor Miss Rodeo America
Way out in West Texas is the little town of Alpine that I call home. Home is mountains, a seventy mile drive to Walmart, 80 mile per-hour speed limits, and the abundant wild life from elk, mountain lions, black bear, mule deer, horny toads, rattle snakes, and road runners to help make that drive to Walmart a little more of an adventure than the average trek to old wally world. Everything that stings, scratches or bites calls this place home, but home is friendly people, cool air, wide open spaces, peace and quiet, and the most beautiful sunrises and sunsets you will ever see, most of all it's my home! I'm Nikki Woodward Miss Rodeo Texas 2015!
I grew up on my parent's, Lowell and Carol's ranch, along with my two older brothers Cade and Colton. We raise cattle, sheep, and goats on the ranch forty-five miles from town. Out in the Chihuahuan Desert of West Texas it takes a lot of land to raise enough grass for a cow to make a living. It also takes a lot of hard work from everyone. I don't really remember learning how to ride we just had to get across the rough countryside and horseback was better than walking on my two feet. Rodeo being so closely tied to ranching made it a natural progression for me to start competing, however ranch work always came first! The entire month of February is my dad's because of gathering and sheering sheep and it takes quite a bit of time to cover all those sections. Out here we measure in sections not acres, a section is 640 acres one square mile. Don't tell my dad I will miss this February's gathering because I will be queening, but that's just between us!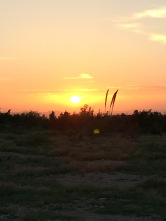 I started rodeo queening at the young age of eleven mainly because I liked to dress up and get away from my brothers and all the boy things they do! Here I was a little ranch girl with no clue how to curl my hair or that white dye-able boots even existed! I didn't know how to talk on a microphone or really talk out loud in front of people, but low and behold I won the title of Miss Rodeo Texas Princess because that week of competition helped give me the confidence to be me. At that time I set my goal to become apart of the legacy as the first lady of Texas Rodeo. With the influence of rodeo queens who have been so passionate about our western heritage as well as being so kind and generous to me at just eleven years old change my life. They inspired me to continue in my belief of the western way of life and to pursue my dream of becoming Miss Rodeo Texas. In the process of achieving that dream I won some titles and lost many but every time I gained something from each experience. Being a rodeo queen has given me self-confidence and I am no longer afraid to take a chance on myself and go after my dreams. As Miss Rodeo Texas I hope to encourage youth to remember the impact that our rich western heritage has had on the development of our country, and educate everyone about the contributions of agriculture and rodeo in our everyday lives. Thank you to everyone who has been a part of this journey especially the sponsors and supporters of Miss Rodeo Texas.
"Vaya con Dios" – Go With God
Nikki Woodward – Miss Rodeo Texas 2015