Nashville-Style U.S. Farm-Raised Catfish
As we embarked on this lifestyle network one of the places I've often found myself is Nashville, TN deep in the music scene there. But one of the first really exciting things I found was the diverse food and amazing cuisine in Music City. Early on, we stumbled on to Hattie B's and their taste bud injector program with some seriously HOT and juicy chicken. Naturally, this gives me a perfect outlet to rouse up the culinary intellect with the conversion to a timely version using U.S. Farm-Raised Catfish. Not even Cupid can prepare you for the intense flavor and spice this dish will lend you, and I suggest consuming it between two slices of bread or on a bun with sliced pickles. "All your rowdy-friends" will definitely be coming over for this tonight!
By making this yourself you control the heat level and you also can make 100% sure it's U. S. Farm-Raised Catfish!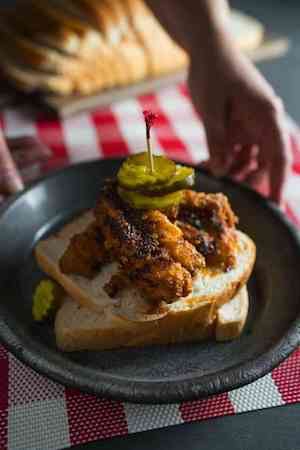 I always check the label to make sure it's U.S. Farm-Raised Catfish and so should you. Enjoy 100% All-American!
Courtesy of Wrangler Network contributor David Sharp.
@sharpdlance