New Chutes for Rooftop Rodeo
By Ted Harbin, Wrangler Network contributor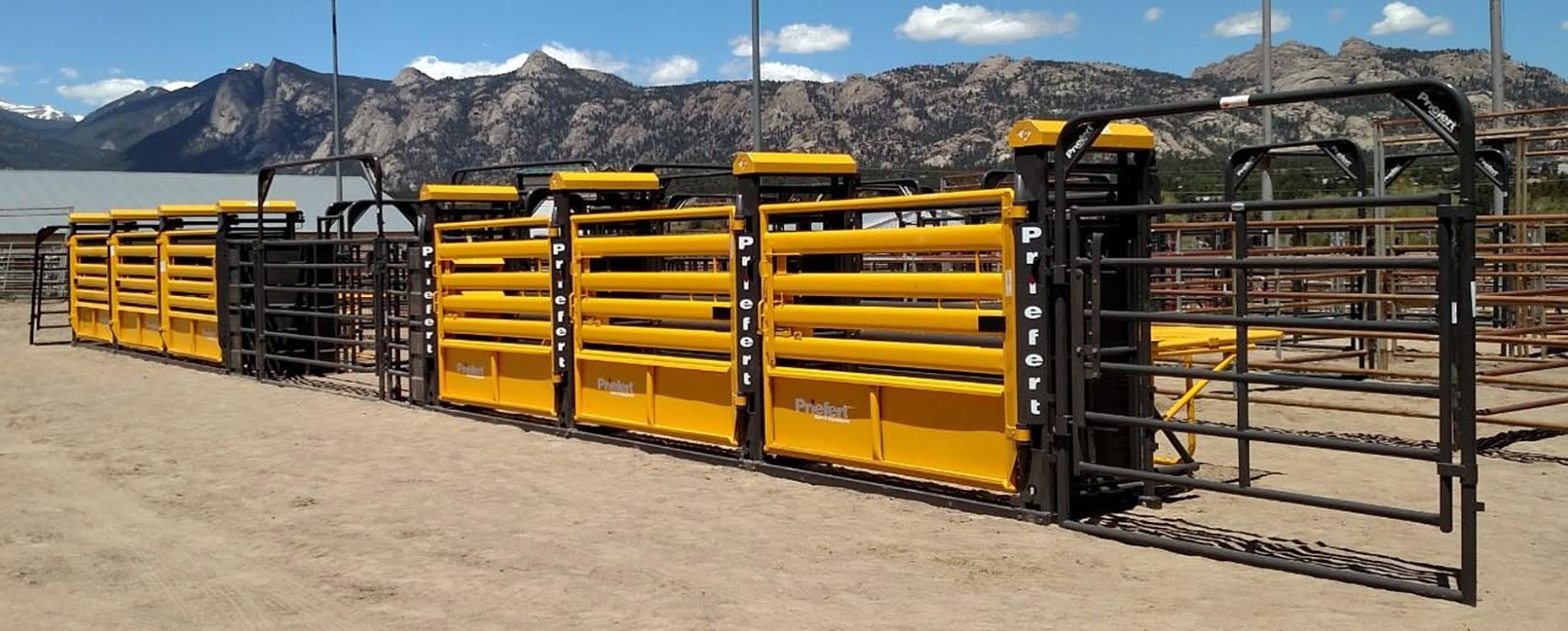 Members of the Estes Park (Colo.) Western Heritage Inc. saw something in their 2015 Rooftop Rodeo they really liked.
Now the group of volunteers, which works with the town of Estes Park to produce the annual rodeo, is building on that. The arena is now outfitted with new Priefert bucking chutes to showcase the event that has been recognized as one of the very best in the Professional Rodeo Cowboys Association.
"Last year we used a Priefert set from our stock contractor, Cervi Rodeo Co., and from all indications, it was a great success," said Ben Vigil, president of Estes Park Western Heritage. "The Priefert chutes allowed us to be fast and professional, and we were able to produce great entertainment for our fans.
"For us to get our own Priefert chutes was a no-brainer."
The chutes and panels were delivered to the arena in May, then a group of volunteers got together in early June to have all the equipment in place. In fact, it was all organized one month prior to the start of the 2016 rodeo, which takes place Wednesday, July 6-Monday, July 11.
"We are working diligently to make this year's rodeo one of our very best," said Mark Purdy, chairman of Estes Park Western Heritage. "This is our 90 th year, and it's the 100 th anniversary of Rocky Mountain National Park. We want to really accentuate this celebration and make it special for everyone involved – the town of Estes Park, the tourists who come to our community, the cowboys, the cowgirls and the fans that come just for the rodeo."
While local organizers are excited about the new chutes, the true result will be in what comes out of them those six magical nights in July.
"I don't think we could have wished for a better outcome," Vigil said.
With a big purse that's available in the beautiful mountainous region surrounding Estes Park, there are plenty of opportunities for all.