Red, White and Blue U.S. Farm-Raised Catfish Burgers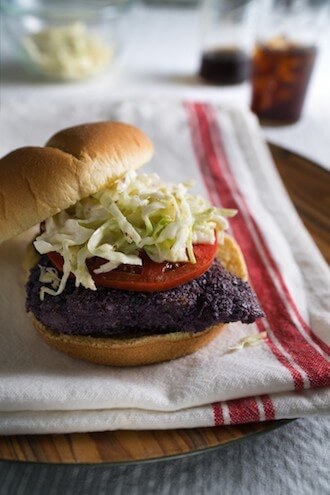 For those of you looking for a new kind of independence, this burger will make more than amber waves at your BBQ. Of all the ways Bubba Gump said you could use shrimp, not once do I recall him mentioning shrimp burgers. Therefore, these U.S Farm-Raised Catfish Burgers will definitely be trend setters this year.
This is even a great way to engage traditional burger consumers and pescatarians while sending fireworks across their taste buds. Honestly, I haven't tried this new recipe but it has moved to the top of my list for 2018. With the addition of lettuce, tomato, creole mustard and jalapeño slaw sauce this may be the best addition to summer cookout.
We would love to hear your thoughts after trying this one! I always check the label to make sure it's U.S. Farm-Raised Catfish and so should you. Enjoy 100% All-American!

Courtesy of Wrangler Network contributor David Sharp.
@sharpdlance