Standings Shuffle: Six Cowboys Move Up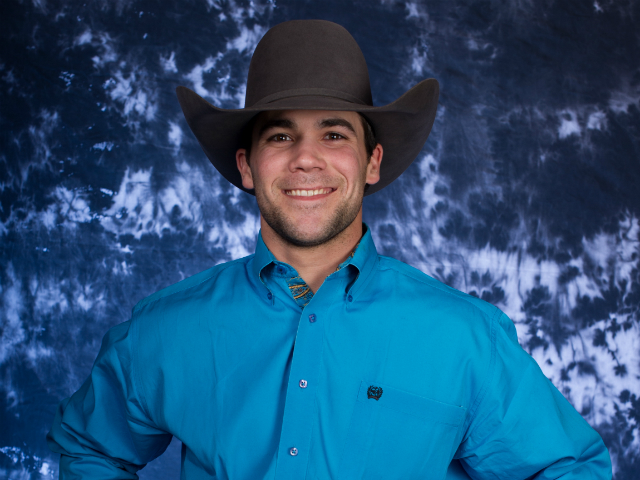 In what can only be called the calm before the storm, only six cowboys moved up in the Top 15 of the PRCA World Standings last week, while three rodeos worth a collective $1.25 million are underway this week.
Since the 2018 season began Oct. 1, 2017, more than 50 rodeos have been held, but all it takes is one big win for a cowboy to jump from the bottom of the world standings into the Top 15. The conclusion of the National Western Stock Show and Rodeo in Denver moved 49 cowboys into the Top 15 last week, so it's anyone's game right now.
Veteran and rookie cowboys know it's easier to maintain a position at the top than it is to play catch-up when trying to qualify for the Wrangler National Finals Rodeo. Every dollar counts and making the Top 15 early establishes a solid base and builds a cowboy's confidence as the season heats up.
There were no changes within the Top 15 among bareback riders, steer wrestlers, saddle bronc riders, tie-down ropers or steer ropers.
However, the Xtreme Bulls events in Rapid City, S.D., the Mason ProRodeo Classic in Lakeland, Fla., the NE Mississippi Championship Rodeo at Tupelo, Miss., and the PRCA Championship Rodeo in Park City, Kan., helped the following cowboys improve their positions in the world standings between Jan. 22-29.
• Bull rider Eli Vastbinder jumped from 15th to ninth thanks to winning $2,891 at Tupelo.
• Team roping header Keven Daniel jumped from 10th to fifth thanks to winning $780 at Lakeland. Daniel's heeler, Brad Culpepper moved from 11th to 10th in the team roping heeler standings.
• Bull rider Roscoe Jarboe moved from 11th to eighth by winning $1,777 at Rapid City on Jan. 27.
• Team roping header Paul David Tierney moved from ninth to sixth after winning $462 at Park City.
• Bull rider Brody Yeary moved from 13th to 10th thanks to winning $2,919 at Rapid City on Jan. 27.
With the Southwestern Exposition and Livestock Show in Fort Worth, Texas, and Rodeo Rapid City (S.D.) underway and the San Angelo (Texas) Rodeo officially starting Feb. 2, the outcomes of these rodeos and others are sure to impact the world standings.
Courtesy of PRCA