U.S. Farm-Raised Baked Italian-Style Catfish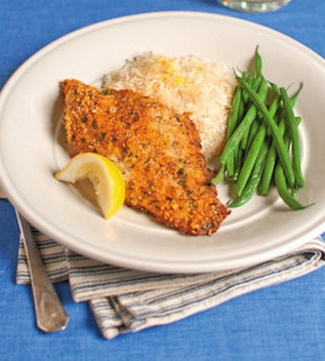 Here's an Easter delight that will not only create a way to get the succulent U.S. Farm-Raised fillets around the table for your Sunday gathering, but will resurrect your creativity.
I really found this recipe to be one the of simplest yet! Along with being something anyone with an oven can do, its very healthy with just a light covering of Panko or breadcrumbs.
Every time I try one of these dishes I'm laughing at my wasted fears and years of missing out on something I love but was convinced I could only get at a restaurant. When you finish this incredible dish and they go back for seconds, you too will be sold.
So, quit over thinking this and get down to the store and get everything you need to create a miracle dish for your family this year.
I always check the label to make sure it's U.S. Farm-Raised Catfish and so should you. Enjoy 100% All-American!
Courtesy of Wrangler Network contributor David Sharp.
@sharpdlance