WEATHER GUARD PRCA World Standings Watch: Sometimes you gotta sling to bring it!

There are those times each year when I get really excited about someone finally conquering the unridden, battling back from adversity, or just jumping on the stage and grabbing the mic from the emcee to tell you his name and what he is here to do. Last year in San Antonio, Dustin Egusquiza from Mariana, FL did just that with his biggest win to date. Dustin teamed up with Kyle Lawrence to put together the best runs against the elite from the team-roping world to win the George Strait Team Roping Classic and over $200k in cash and prizes.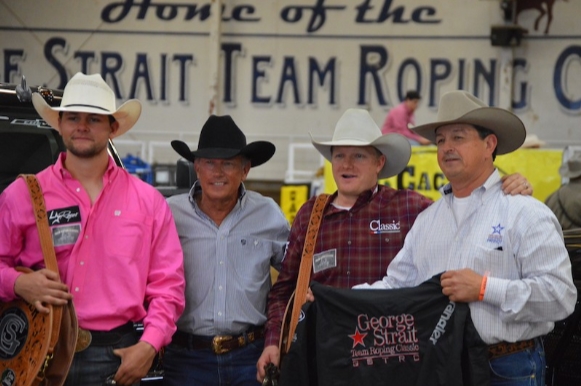 In our WEATHER GUARD PRCA World Standing Watch this week we draw all eyes on Dustin, knowing full well that after finishing 18th in 2016, just shy of making the WNFR, his plans are crystal clear. To be honest I watched Dustin never let up through the last days of the regular season to have an occasional round win and several opportunities where he and Clint Summers just couldn't put it together when needed. Dustin is known for having one of the most difficult last names to pronounce on the circuit with bull rider Jeffery Ramagos not far behind.
Dustin is the quiet younger brother of Manny Jr. a circuit champion who has competed and won titles in the PRCA over the last 20 years as both a header and a heeler. In talking to other ropers about Dustin they will quickly tell you that he has no back up, no slow down, and will throw as much rope as he can no matter what the set up is and regardless of what the others have done. His approach to heading is not always something that most heelers adapt to day one, but Kory Koontz looks to have the rhythm to connect with Dustin after their title win in Denver this year which moved Dustin to #2 and Kory to #3 respectfully in the WEATHER GUARD PRCA World Standings.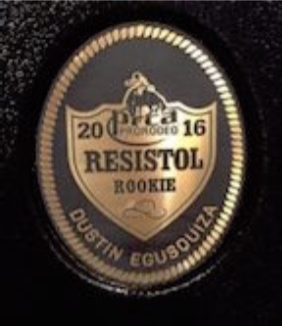 With close to $60,000 won as the Resistol Rookie in 2016 and setting two arena records with Brad Culpepper, he was on every heelers radar as one to "watch", why shouldn't we?
Most of the guys I've asked over the last few years just tell me that Dustin throws it so fast that you have to be riding and pushing to be ready when he throws and goes left or it's not gonna work. One thing everyone agrees on is that Dustin is really fun to watch, but most didn't expect him to be as consistent as he is with his round winning style. It would appear to all that after winning the GSTRC last year and winning the average in Denver this year that he is one of the most natural, young forces to be reckoned with in our sport.
He also brings a world-class attitude, the temperament of a champion; a lot of experience for his age to what I'm sure will be his first WNFR. Ok, too early you may say, but just WATCH!
He reminds me of QB Matty "ICE" Ryan for the Falcons because of his coolness and little grin when he strikes.
I'll go with Dustin "ICE"-usquiza.
Check here for the full update STANDINGS
Bonus Video: Kyle and Dustin winning "The Strait"
WEATHER GUARD World Standings Watch is written by David Sharp.
@wndavidsharp