WEATHER GUARD PRCA World Standings WATCH: Tie-Down Roping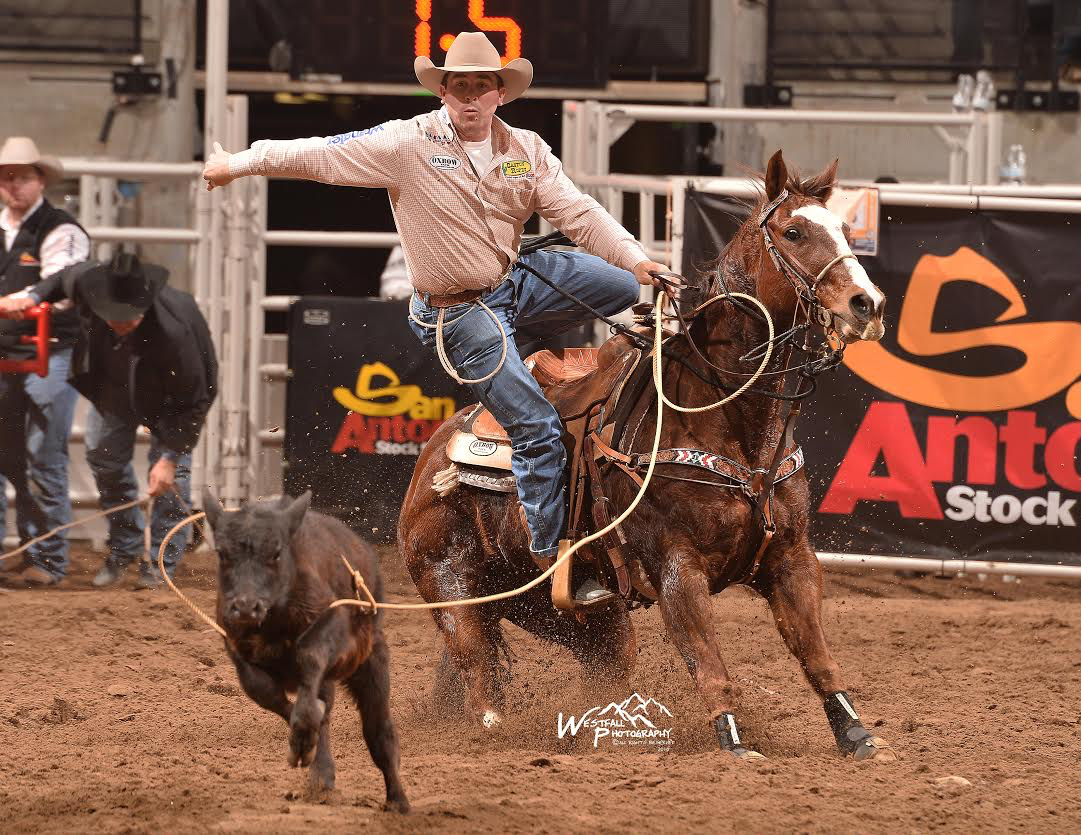 Just shy of 22 yrs old, the Georgia boy that grew up with more of an eye for a cow that produced milk than beef won the 2005 PRCA All Around World Champion Buckle and put the only comma in the Brazile run of 13. His family in Summerville ran a 750 acre dairy and Ryan since moving to Oklahoma and marrying Shy-Anne will give his signature grin and politely says "don't think so" when asked if he is ready to milk cows for a living again?
He is no stranger to the winners circle and definitely no stranger to Vegas and the top 15, but he seems to be on a mission this year and his neighbor 63 miles away in Apache, Hunter Herrin, has only a gap of $929 between them. Jarrett, Herrin, and Ryle Smith had moved like a ball shuffled under 3 cups by slight of hand until Monday when we find out who is the new number one in the WEATHER GUARD World Standings.
Ryan affectionately known as a teen as "Flyin Ryan" since he was capable of being a long 4 sec in the TR, a short 8 sec in Tie Down, and 4.0 in the SW any given weekend in a High School or local rodeo in Georgia before striking out westward across the Mississippi River. Ryan brings his unusual style of keeping his pigging string in his belt as opposed to the standard of between his teeth, some ask can that work? 6.5 second arena record in Omaha, NE., 2009 Calgary Stampede Champion, WNFR times like 6.7, 6.9, 7.1, and was the 2004 Resistol Rookie of the Year. So, Ryan started out his life in dairy and now at 32 yrs old, he's no doubt "milking" 2016 and headed for his 10th appearance at the WNFR…..#fingerscrossed
For more about Ryan and watch his winning run from the Ponoka Stampede last year wranglernetwork.com/wnfr-tie-down-ropers/ryan-jarrett
WEATHER GUARD World Standings Watch is written by David Sharp.
@wndavidsharp