WEATHER GUARD World Standings Watch: Ain't Nothin but a Gold Drigger
He takes their money… when he's in need, and his heeler is a friend indeed.
#6 Kaleb Driggers Albany, GA $ 52,492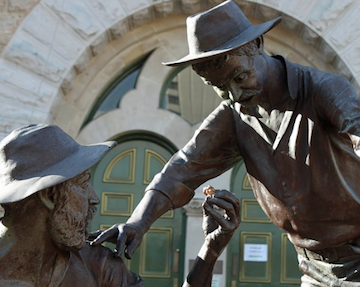 Everyone in the World with a 30 or 35 ft rope is fully aware that these two are coming in HOT!
And Kaleb is back with Junior with some kind of vengeance! Every now and then I get to stop and catch up with ol friends and I was recently at a rodeo in AL talking to Keven Daniel and Derrick Freeman and yes, everyone always talks about ERA and what they think, but one thing they knew for sure was that the GA boy Kaleb Driggers has jumped back on the road and has put on a clinic. With the exception of a leg or 2 they have won or placed just about everywhere they've gone. Junior Nogueira, set and broke about every roping record growing up in Brazil and now has joined up with arguably one of the best headers in the sport today.
On June 27th Kaleb wasn't even in the top 20 and now he sits 6th in the WEATHER GUARD PRCA World Standings and Junior on the heeling side is 4th, so "WATCH" Kaleb and his quest for GOLD in VEGAS!
He's had that feeling of finishing just shy in 2nd before and I'm just not sure a competitor like Kaleb gets that taste out of his mouth easily. And with Junior's unique style of leaning back it's going to seem so fast when they get to Vegas slinging and facing in the 3's.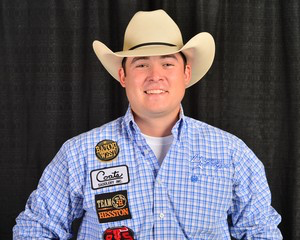 There are several others that are taking flight in addition to these two that you should "WATCH" as well in the WEATHER GUARD PRCA World Standings in the Team Roping.
Clark Adcock and John Alley who have found their way into the top 15 and have spent the majority of their young careers as champions together at every level, from High School, College, IPRA and now PRCA.
More on them later…
And the sleeper, but probably one of the most impressive youngsters is Dustin Egusquiza. He's had about 3 partners this year to sneak into the Top 20 with the win with Clint Summers at Estes Park. Where do you remember the names, they are both former winners of the GSTRC, just not together.
Keep watching, the standings are getting real.
WEATHER GUARD World Standings Watch is written by David Sharp.
@wndavidsharp