WEATHER GUARD World Standings Watch: "Follow Your Dreams"
Weather Guard World Standings Watch:
Tim O'Connell, Zwingle, Iowa – $43,608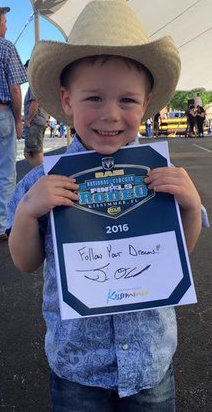 To be a NCAA Champion Wrestler? To be a World Champion Bull Rider? The man that signed this autograph understands one thing, you give it your all to follow your dreams until your steps are redirected. As a youngster, Tim O'Connell was a high school standout wrestler and champion bull rider that attended a Fred Boettcher Bull Riding School. You could always find him hanging around and working at rodeos while he watched his father, Ray, represent the circuit many times as an all-around cowboy and pick-up man at rodeos all across the MW. It wasn't until enough injuries sent him to try his hand at riding bareback horses, which now puts him in our WEATHER GUARD WATCH this week after winning the title at the RNCFR. In 2010, Tim took a regular trip to the Three Hills Ranch Annual Buck Out to see the Morehead family, but this time he decided to try the horses they brought up that spring and subsequently Marla Morehead paid for and awarded Tim with his PRCA permit to get him started that summer. Within 3 yrs, Tim had been to the College Finals, PRCA Circuit Finals and won the Resistol Rookie of the Year. Fast forward to 2016 as Tim confidently heads towards his 3rd Vegas appearance at the WNFR, the quiet rumblings about a gold buckle and Tim O'Connell are ever increasing and getting louder. The young boy with Tim's autograph doesn't quite know the implications of an afternoon trip to Silver Spurs Arena in Kissimmee, FL but I'm confident that based on the results of over $25,000 in cash, a Cactus Saddle, a $20k Ram Truck Voucher, a Montana Silversmith Buckle, a Polaris Ranger that Tim O'Connell definitely does and if the boy holds on to his piece of memorabilia someday he will as well. Oh, and another reason to get excited about the huge prize money at the RNCFR is that next year the money won will count for the first time towards the WEATHER GUARD PRCA World Standings which would have easily moved Tim into the #1 spot.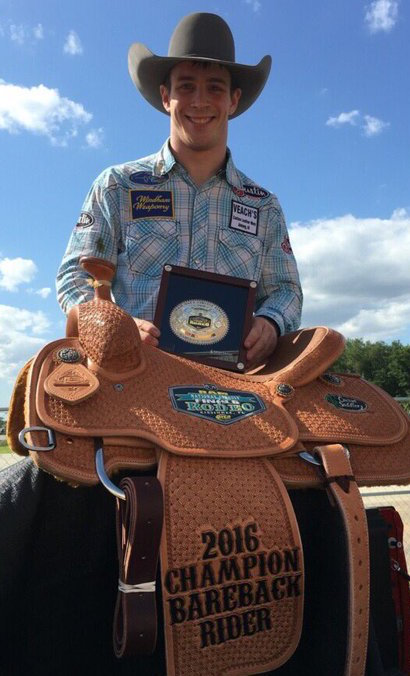 So for now, be sure to follow Tim O'Connell on social media, learn about him, Sami (his wife), and Jackson (their dog); but please don't take your eyes of this smile, the grit, and Tim's determination because he is "following his dreams" and what a great ride it will be.
Click here to learn more about Tim and to see his winning ride from Jackson, MS and get a glimpse of his shinning personality http://wranglernetwork.com/wnfr-bareback-riders/tim-oconnell/
WEATHER GUARD World Standings Watch is written by David Sharp.
@wndavidsharp