WEATHER GUARD World Standings Watch: "I Do, I Did, I Am" – Jake Brown, Bareback
Weather Guard World Standings Watch:
Jake Brown – Cleveland, Texas – $55,314.70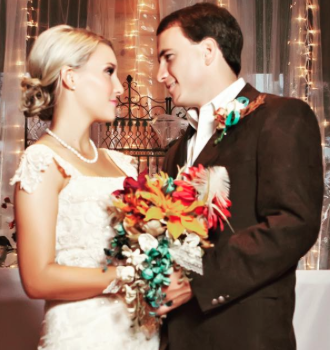 An amazing last 6 months for this Cleveland, TX cowboy to have said I DO to his wife Nicole, I DID to making his first WNFR, and now I AM in the #1 spot in the WEATHER GUARD PRCA 2016 World Standings. The 26 yr actually makes it a habit of hitting his goals, as he has also been the TX High School Bareback Champion, Collegiate Champion, Bull Riding Champion, All Around Champion and yes, he finished college and received his diploma from Texas A&M University at Commerce. When you see Jake and watch him behind the chutes in preparation he absolutely comes across as someone who is so excited to be doing what he loves and is so lucky to be competing at this level. If you saw his medical file you probably wouldn't disagree. Since his early days of riding sheep and calves to recent unconscious moment in January in Ft. Worth, TX Jake has broke both legs, broke his foot, broke ribs, broke his wrist, his arm and drum roll please, and even his back that put him out and in a brace for 6 months.
Jake's father, Paul Brown, is the rodeo coach all Hill College where he works along side of Jake as assistant coach. Paul has definitely supported, directed and encouraged his son along the way both in and out of the arena. Although a different man, different time, and different sport Jake's dad would not be far from the quote from the famous football coach Paul Brown, "When you win, say nothing. When you lose, say less." However, one would recall a particular 6th round in Vegas when after a dismal first five rounds at the WNFR mighty Jake struck gold and achieved another goal with his first round win. It's was virtually impossible for him to keep his smile contained and his mouth quiet that night. Watch his ride here from WNFR round 6.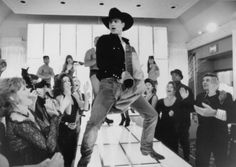 This year has seen Orin Larsen, Tim O'Connell and Jake Brown in the top 3 jumping back and forth each week. But after and 88 in Lufkin, and the 89 to tie the arena record with Will Lowe in Clovis Jake Brown grabbed over $9,000 to push him into the number one position. Ok, so he may try to hide his excitement right now, but somewhere inside Jake there's a part of him moving like Woody Harrelson in Jake's favorite movie The Cowboy Way
The WEATHER GUARD PRCA World Standings Watch this week goes to your boy Mrs. Brown… That's to both mom, Traci and to his wife and biggest fan, Nicole. America, look out for this overcomer, when he finishes this season like he's started and gets to Vegas as a Sophomore his trips to the South Point will be more frequent and the title will be real.
WEATHER GUARD World Standings Watch is written by David Sharp.
@wndavidsharp