WEATHER GUARD World Standings Watch: Jason Thomas with Props to OUTLAW
Weather Guard World Standings Watch:
Jason Thomas, Benton, Arkansas – $40,724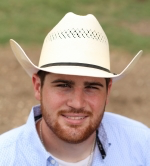 When a steer wrestler walks into the secretary trailer their presence alone causes everyone to turn heads. But when Jason Thomas stopped by Sunday in Red Bluff he politely exchanged words and travel stories with Cindy Rosser the rodeo secretary, and then hangs around in his travel clothes for this sunny Sunday which is shorts and a t-shirt.
Then my favorite line of the weekend "it's 12:01 Allen lets draw, if it was my turn in the rodeo you would be pushing me to hurry up". Jason's way of saying to Allen Jordan one of the rodeo officials, that he needed to get going and wanted to know what steer he would have on this final day of competition at the Red Bluff Round-up. Allen, in his typical musing way laughs and tell him he's right and gets to pulling the chips out of the bag.
This southern boy is just another one of those big guys that seems to carry that gentle spirit into a room and is quite reserved until in the arena yet still holding on to that cowboy demeanor. Jason is a former High School Champion, a 2011 College Finals Average Champion, 2013 Resistol Rookie of the Year and won the title at the largest PRCA indoor rodeo in San Antonio to jump him into the #1 spot in 2016 and has kept his distance since February. Jason's entire family has ties to his career and influencing him along the way. His mother as rodeo secretary and riding instructor, his dad training the hazing horse, his brother, uncles, and grandfather all with great talent and countless hours of practice and travel over the years.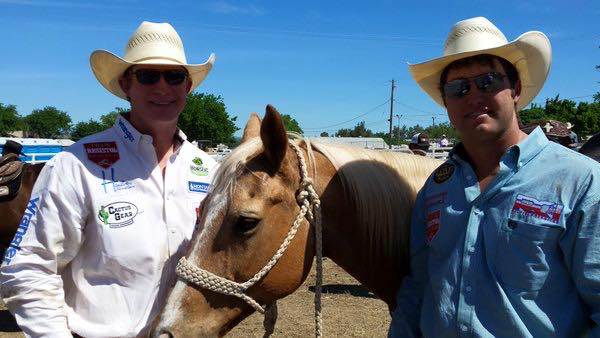 If you were watching Sunday from Red Bluff you would have seen another big time star in the rodeo that is most recognized with the guy in the #2 spot right now and that is the big yellow horse "Outlaw" that both Jason and #3 Ty Ericsson were riding. Outlaw took Ty for the win and Jason for 3rd place finish this year, which gives the horse that belongs to Tyler Waguespack the win 2 years in a row as Tyler was the 2015 champ in Red Bluff on Outlaw.
The WEATHER GUARD WATCH is to focus on Jason and his amazing start this year, but to be reminded of how incredible these animals are and what a difference they make. Ty Erickson has his horse with him, but knew that with Tyler in town and out of the competition that Outlaw was the one to dance with on Sunday! Is camaraderie still alive? You betcha and for me the exciting thing about guys like Jason, Tyler, and Ty in full contention for the World Title and riding the same horse and helping one another this will be an interesting year to watch. Oh, and as a reminder typically the jockey gives the horse owner 25% so wasn't like a day off for Tyler since Outlaw won 1st and 3rd in California.
So keep a close "WATCH" on Jason Thomas as he makes this journey to his first Wrangler National Finals Rodeo and keep in mind he's won a title at every level or finals he's competed in since high school and after proving he can do it in San Antonio I wouldn't bet against him in Vegas either.
WEATHER GUARD World Standings Watch is written by David Sharp.
@wndavidsharp