WEATHER GUARD World Standings Watch: Shane Hanchey
Behind the Chute Gateman or 49th Parallel Patrol…Wont' stop, can't stop
Shane unties the biggest bow… $32,293 in 2016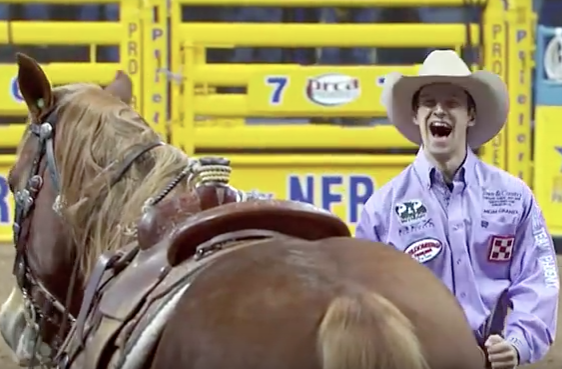 I was pretty sure on the 3rd when his tweet of about 35k, "but I'm not mathematician" to Kendra Santos. Between her knowledge of every aspect of the sport and Shane's ability to calculate math or rodeo payout in his head, I knew they weren't far off of his total over "Cowboy Christmas".
It actually seems Shane finds real comfort north of the border in Canada and at 5'10'' and 150 lbs very comfortable behind the chutes during the bull riding no matter if it's $3000 added rodeo or the WNFR. You can normally find Shane back there getting involved.
With all the recent talks of national security and border walls etc it a little makes me grin when I think about a guy like Shane from Louisiana slipping north of the 49th parallel to capture some of the biggest titles like the Canadian Finals Champion and most recently over the 4th the Ponoka Stampede. Here's why, much to the delight and frustration of contestants across the continent many of them can't get past the gatemen at the prominent rodeos here in the U.S. Most of the bull riders know that when Shane ropes he usually runs down to the chutes to get involved in some rope pulling, advice lending, and just hanging out knowing he could probably ride many of the bulls if he had chosen that path. In Red Bluff this year, Shane for whatever reason had removed or lost his back number, arm band and the World Champion was denied access to the stairs and the catwalk that would eventually lead him down to where the action was, well for 30 or 40 seconds.
Moral of the story… at his height, his weight, his drive he is not going to be denied for long. Shane, much like the odds in 2013 against a field of veterans that brought power, size, and experience against him, yet the Thomas and Mack couldn't hold him or his desire. Measure this one by his heart as you will see in this video last year in Pendleton when the odds were against him to even qualify for the Finals, but he did.
wranglernetwork.com/wnfr-tie-down-ropers/shane-hanchey
Shane and his veteran superstar of a horse Reata don't appear to be interested in waiting around til September to see if he slips in this year. Keep "WATCH" on this guy always. #Athlete
The rest of the field as you probably know was packed full of great talent like
Bareback: Caleb Bennett – $29,911
Barrel Racing: Taylor Jacob – $28,316
Saddle Bronc: Rusty Wright – $24,596
Team Roping: Kaleb Driggers & Junior Nogueira – $22,884
Bull Riding: Garrett Tribble – $18,543
Steer Wrestling: Clayton Hass – $16,714
Also of worthy note, the two that split the WNFR Round 6 win with 13.91 Taylor and Sara Rose McDonald traveled the trek together this year. Taylor used the BMT combo of horses to get it done… Bo, Madonna and Tink, Sara as you guessed brought her sweet southern drawl and Bling.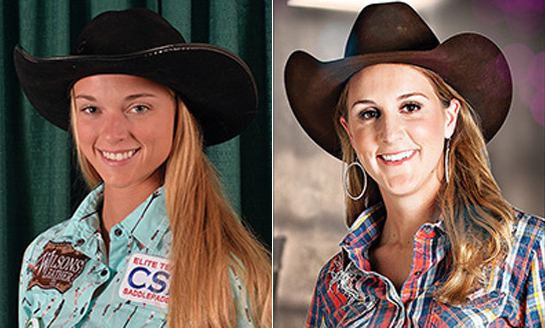 WEATHER GUARD World Standings Watch is written by David Sharp.
@wndavidsharp