WEATHER GUARD World Standings Watch: Wrong or Wright
By David Sharp
Weather Guard World Standings Watch:
Wrong or Wright….. the past and future is bright! BOOM!
Is this one of the craziest things ever with a family in sports? Not the football Manning Family, not racing Earnhardt family, not the baseball Griffey's can boast like this quiet yet dominating family in the sport of rodeo.
With 6 Wrights currently in the top 50 of the WEATHER GUARD PRCA World Standings they are ALWAYS in our "WATCH" as you can see from the picture at Helldorado Days in Las Vegas. From father Cody to his brothers, and sons, and to technically a Wright, Coburn Bradshaw, as the brother in law Utah can claim more titles and championships than other state in the U. S. with multiple professional teams. When a family tree is deeply rooted like the Wright boys, the genetics and discipline collide much like the Manning greats have in football. I'm always excited when I'm at an event and the Wright Bros come marching in from the parking lot with saddles over shoulders single file to the back of the chutes leaving this unseen trail of smiles, desire, expectation, and a little warm spot in your heart like anything and everything is possible today when the saddle bronc riding starts. I'm missing the elusive World Champion Spencer in the top 15 so far this year, but fear not he is about to change that as we approach Reno, NV and Cowboy Christmas kicks off.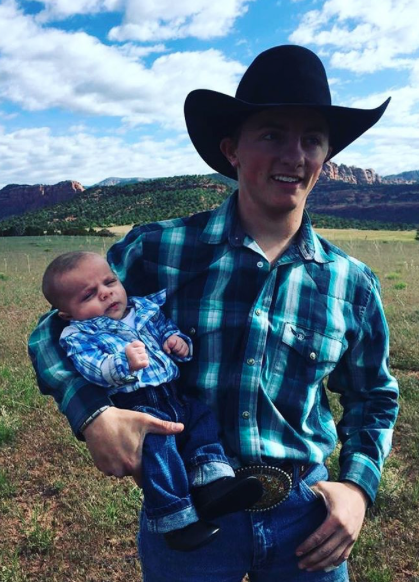 As the crew gets younger and more involved in social media, what we spent time wondering about the seemingly quiet Wrights now can be discovered in images and tweets. Follow @rustywright95 to see more on #rookiescottwright and even grandpa Cody:)
Seriously folks, if you can't live the lifestyle you need to follow it. Most of you know from going to Vegas if you play more hands or more machines you can increase your odds, that is, if you know what you're doing and in this case when the WNFR rolls around there is no doubt you should play the #WrightMachine!
So just as they came into your hometown and your local rodeo they roll back out on the trail and leave you a lil vision of greatness in denim, even on the youngest and the future Wright.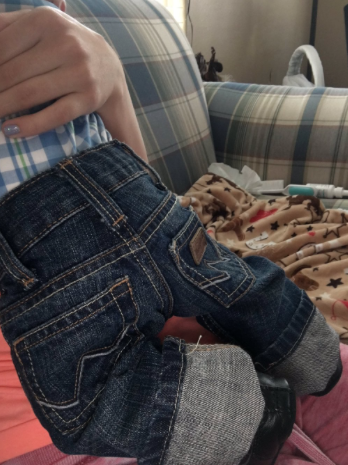 More on the Wright Family:
wranglernetwork.com/prca/cody-wright
wranglernetwork.com/wnfr-saddle-bronc-riders/rusty-wright
wranglernetwork.com/wnfr-saddle-bronc-riders/jake-wright
wranglernetwork.com/wnfr-saddle-bronc-riders/spencer-wright
wranglernetwork.com/portfolio-view/spencer-wright-runs-with-the-gang
wranglernetwork.com/prca/jesse-wright
WEATHER GUARD World Standings Watch is written by David Sharp.
@wndavidsharp