50 years of Living Western Brought to you by Cavender's: 1989

"George H. W. Bush inauguration". Licensed under Public Domain via Wikimedia Commons.
Texan George H. W. Bush becomes 41st President of the United States

Lonesome Dove TV Mini-Series is an epic story about two former Texas rangers who decide to move cattle from the south to Montana. Gus McCrae (Robert Duvall) and Woodrow Call (Tommy Lee Jones) run into many problems on the way, and the journey doesn't end without numerous casualties.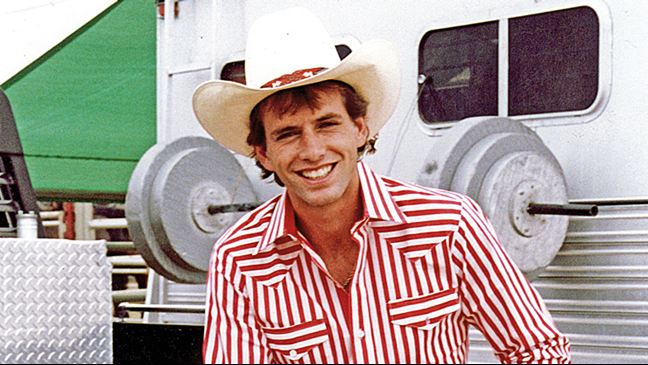 Professional bull riding champion Lane Frost Bull died in the arena at the Cheyenne Frontier Days Rodeo as a result of injuries sustained riding the bull Takin' Care of Business

"Mirage Las Vegasl" by Patrick Pelster – Self-photographed. Licensed under CC BY-SA 3.0 de via Wikimedia Commons.
The Mirage Hotel and Casino opens in Las Vegas as the first huge resort hotel

Tuff Hedeman wins his second PRCA bull riding championship. Tuff dedicates his final ride to former friend and competitor Lane Frost
Country music newcomer Garth Brooks stands head and shoulders above the rest in 1989 rwith number one hits like If Tomorrow Never Comes.