50 years of Living Western Brought to you by Cavender's: 2004
Oil Peaks at just over $50.00 a barrel then retreats back to below $50.00…after increases in Fuel Prices the Major Oil Companies make the highest profits in History…cowboys pay $2.10/gal at the pump.
"Some Beach" is a song recorded by country music artist Blake Shelton released in July; the song reached the top of the Billboard Hot Country Songs chart for four weeks, giving him his third number-one hit.

"Bush Oval Office phone call". Licensed under Public Domain via Wikimedia Commons.
President George Bush beats Democratic challenger John Kerry to gain a second term of office

Hidalgo opens at theatres in March; the film, staring Viggo Mortensen is a biographical western film based on the legend of the American distance rider Frank Hopkins and his mustang Hidalgo. It recounts Hopkins' racing his horse in Arabia in 1891 against Bedouins riding pure-blooded Arabian horses.

Facebook is launched as a social networking site only open to students from Harvard in February by Mark Zuckerberg with his college roommates.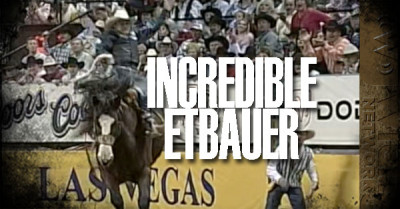 Billy Etbauer, Edmond, Okla. rides Cool Alley for 93 points in the tenth round to clinch his fifth PRCA world title.