James Pickens Jr. Foundation Team Roping
Live video coverage from Clovis, California; Tuesday, April 23rd, 2019.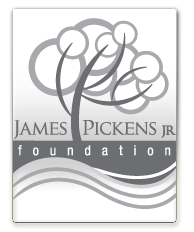 The goal of The James Pickens Jr. Foundation is to bring increased value to the lives of people of this generation and the generations that follow. The organization seeks, selects, supports and/or partners with individuals and community groups that work tirelessly to revitalize local communities. Key areas of interest for the foundation are: Faith-based programming, Arts, Cultural, Humanities, Education, Health and Human Services.
James Pickens, Jr. is well known to television audiences as Dr. Richard Webber on the ABC drama Grey's Anatomy, and for his recurring roles on hit series including NYPD Blue, The X-Files, The Practice, Curb Your Enthusiasm, Six Feet Under, The West Wing, Roseanne, and Beverly Hills 90210. On the big screen, James has been featured in Traffic, Nixon, Ghosts of Mississippi, and How Stella Got Her Groove Back to list a few.
A Broadway performer, Gina Taylor-Pickens was featured in Eubie and Dreamgirls; she debuted as a "triple threat" in the Broadway production of Leader of the Pack. In recent years, Gina provided background vocals for Kelly Clarkson, Barry Manilow, Toto, Anita Baker and Jennifer Holiday. She was featured as the lead vocalist of Pandora's Box, and on motion picture soundtracks for films Deliver Us from Eva, Sister Act 1 and 2, and The Lion King 1 ½. Married for 25 years, James and Gina live in California's San Fernando Valley. They have a son and a daughter.
James Pickens Team Roping Video
LOADING
Latest James Pickens Team Roping News
LOADING