2015 Stock Show. . . Strong with Performances, Traditions and Heavy-Duty Fun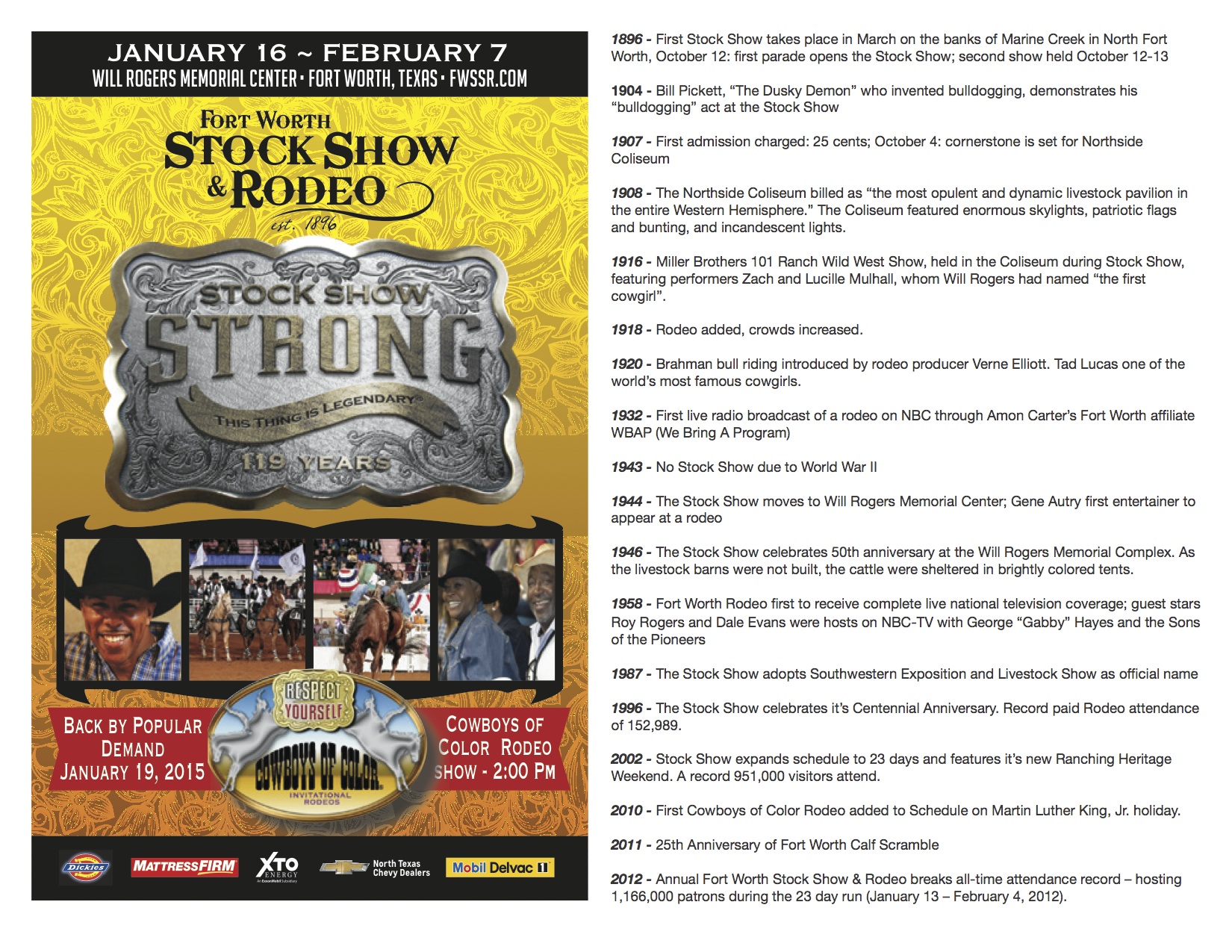 Fort Worth, TX – The legendary event known as the original indoor rodeo that runs 23 days and welcomes millions of visitors to the city will ride into its 119th year – Stock Show Strong – January 16 through February 7. Celebrating the boundless western heritage that unites us all, the Fort Worth Stock Show & Rodeo (FWSSR) ushers in the new-year with heavy duty fun, action packed performances and rich traditions.
This will be the sixth consecutive year the renowned Cowboys of Color Rodeo has been featured as the prime time entertainment commemorating the national MLK celebration and holiday January 19 at 2:00pm. Founded in 1979 by Cleo Hearn, the Cowboys of Color Rodeo represents a prolific history that depicts the black and Hispanic cowboy's contributions to the settlement of the American West.
This year's theme, "Stock Show Strong," refers to the strength of our collective individual traditions coupled with Stock Show traditions – which is what makes this event so strong.
The famed musical group Memphis Soul will be featured again this year at The Coors Roadhouse to compliment the fun. The band will be performing before and following the Cowboys of Color Rodeo entertaining fans with their unique blend of R&B peppered with a touch of the Motown beat.
A list of traditional favorites not to be missed includes:
• Best of the West Ranch Rodeo – January 16-17 at 7:30 pm. (8) prestigious ranches from the southwest compete for bragging rights in traditional working ranch events. Tickets are $25
• Best of Mexico Celebración – January 18 at 7:30 p.m. Featuring the flavor of the music, dancing and horsemanship skills, unique to the traditions of Mexico. Tickets are $19.
• Cowboys of Color Rodeo – January 19 at 2:00 p.m. A multicultural event featuring traditional rodeo action plus appearances by Circle L5 Riding Club, and the popular Pony-Express Relay. Tickets are $19.
• Bulls' Night Out – PRCA Extreme Bull Riding – January 20 – 21 at 7:30 p.m. The PRCA's toughest bull riders face off against the rankest bulls on the circuit during two action-packed performances. Tickets are $25.
• Fort Worth Super Shootout® – January 22 at 7:30 p.m. This next generation of rodeo features champions from eight of the most prestigious rodeos across the country competing in bareback, saddle bronc, bull riding, barrel racing and steer wrestling. Tickets are $25.
• PRCA Rodeo – January 23-February 7. The Stock Show's PRCA rodeo will host over 1,200 PRCA rodeo athletes during 29 performances of rodeo action. Tickets are $25 for Friday nights and all weekend performances, $19 for Monday thru Thursday nights and weekday matinee performances.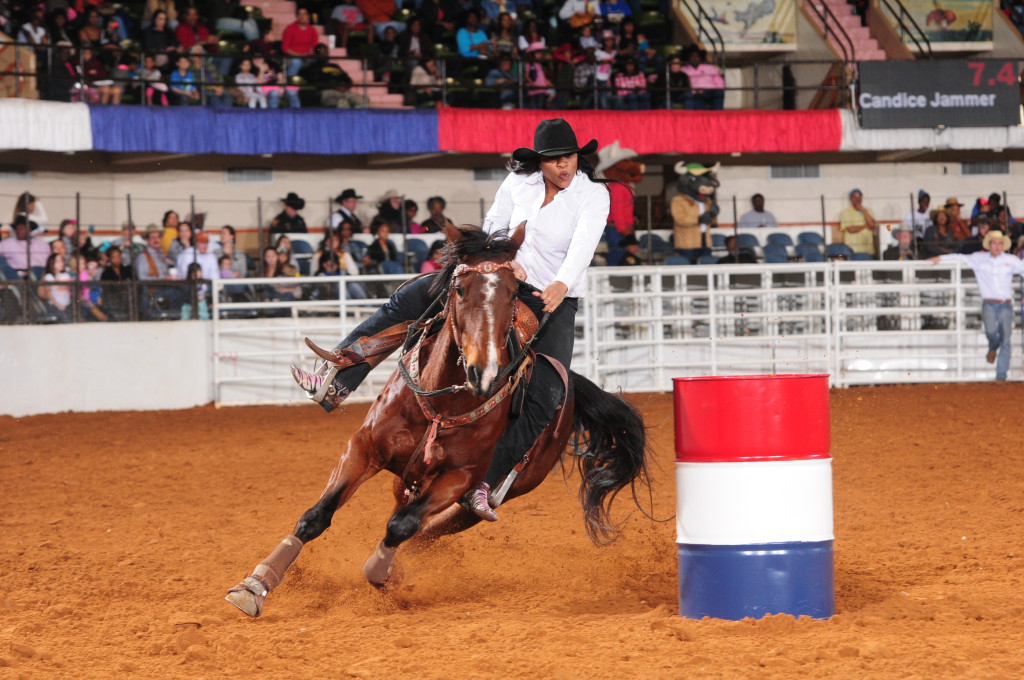 Rodeo fans can avoid the line on the day of the show by purchasing tickets early. The ticket office is opened Monday through Saturday from 9:00am to 5:00pm.
The Fort Worth Stock Show & Rodeo is a 23 day extravaganza of rodeo, world class livestock, kid-friendly exhibits, live music, great food, the carnival midway and four acres of incredible shopping. It runs January 16 through February 7 at the Will Rogers Memorial Center. This thing is legendary ®!
For more information, or to order tickets visit www.fwssr.com or call 817-877-2420 or online at www.ticketmaster.com. Ticketmaster convenience charges will apply.