Meet the 2016 Wrangler NFR Bullfighters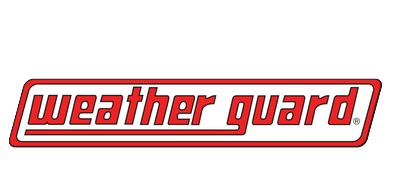 The best of the best Bullfighters will join the contestants at the 2016 Wrangler National Finals Rodeo in Las Vegas December 1-10. Here are the men working to save the best bull riders in the world from the meanest bulls known to man.
---
Dusty Tuckness
Date of Birth: May 6, 1986
Hometown: Meeteetse, Wyoming
Affiliation: PRCA, PBR
Sponsors: Wyoming, Hooey, Justin Boots, Wrangler, Montana Silversmiths, Weatherguard, American Hats, Bullfighters Only
– 6X PRCA Bullfighter of the Year
– 7X Wrangler National Finals Rodeo Bullfighter
– 7X PRCA Mountain States Circuit Finals
– 2014 PRCA Wilderness Circuit Finals
– 5X College National Finals Rodeo
– 2X PBF Protection World Champion
– 2015 RAM PRCA Mountain Stated Circuit Finals
– 2016 RAM PRCA Columbia River Circuit Finals
Dusty Tuckness grew up in the small town of Meeteetse, Wyoming and as a young boy knew that bullfighting would be his future.
His dad was also a bullfighter, so the rodeo life was nothing new to him. He is a man of great faith and is one of the best bullfighters in the industry with a great future still ahead of him.
When asked who Dusty looked up to as a young boy he responded "A lot of people inspired me growing up. My dad fought bulls, and he's still a barrel man. I grew up around it. I looked up to guys like Rob Smets, Miles Hare and Rex Dunn. Those guys were the foundation of what bullfighting is today."
Everyone's number one question is always, what made you decide to become a bullfighter? His response, "At a young age, I enjoyed watching bullfighting. It was something I knew I wanted to do, but I didn't realize at the time it would turn into a career. God gave me a strong heart to not quit on anything, so I have stuck with it. He has put the right people in my life, and I am very thankful and blessed to be where I am today."
---
Nathan Jestes
Date of Birth: September 17, 1987
Hometown: Douglas, WY
College: Montana State University
Affiliation: PRCA, PBR
Website: https://www.facebook.com/nathan.jestes
– 2016 BFO Oklahoma City Champion
– 2016 The American Champion
– 2016 BFO Dodge City Champion
2016 is Nathan's Wrangler NFR debut. His skills have earned him the respect of bull riders everywhere and his teammates Dusty and Cody have worked many events with him and for 2016 they share rodeo's biggest stage.
---
Cody Webster
Date of Birth: April 30, 1992
Hometown: Wayne, Oklahoma
Affiliation: PRCA, PBR
Sponsors: Cooper Tires, Hooey, Justin Boots, Wrangler, Montana Silversmiths, American Hats, Bullfighters Only
– 2014 PBR World Finals Bullfighter
– 2X Wrangler National Finals Rodeo Bullfighter
– 3X PRCA Bullfighter of the Year Nominee
– 3X PBR World Finals
– 4x National Finals Rodeo
– 3X California Salinas rodeo Champion freestyle bullfighter
– 2014 RAM PRCA Prairie Circuit Finals Bullfighter
– 2012 RAM PRCA Texas Circuit Finals Bullfighter
Cody Webster joined the PRCA in February 2011 and was selected by PRCA bull riders to work the sport's "Super Bowl," the Wrangler NFR, less than two years later – a huge honor. "I used to watch the NFR in diapers, with my folks," Webster said. "I've been dreaming about working it all my life, so it really was a dream come true. It was everything I thought it would feel like, but walking down that alley … you've got to times it by 100 to get close to what it really feels like. It's very heart-touching." Webster, at age 21, was the youngest bullfighter ever to work the Wrangler NFR. "With 18,000 people watching you, you don't want to mess up."