A Message From CEO Sean Gleason
By: Sean Gleason
July 21, 2017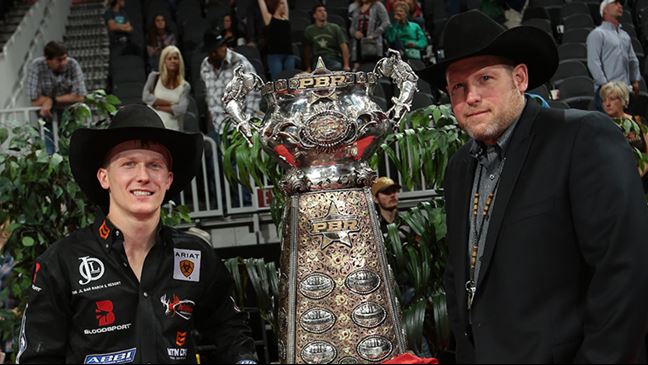 Dear PBR Rewards Members,
WOW!
Thank you for the tremendous feedback and overwhelmingly positive response to the recently announced changes to the PBR World Finals renewal and on-sale process.  It is obvious that we should have made these changes for our most valued fans a long time ago, but rest assured, we are committed to delivering the best possible experience for PBRewards members and will continue to make improvements as we learn from you.
Due to the high volume of calls this week, we will have customer service representatives available from Noon to 8 p.m. ET this weekend to take your calls and process website orders.  We have also delayed the public on-sale and extended the exclusive window for PBRewards members to 8 p.m. ET on Monday, instead of Monday morning, to ensure we can process every order and guarantee that PBRewards members have access to the best possible single day tickets before they go on-sale to the general public as promised.
You can reach customer service at: PBRDirect 1-800-732-1727
*** Special Extended Hours ***
Sat/Sun (July 22-23)         Noon – 8 p.m. ET
Mon (July 24)                   10 a.m. – 8 p.m. ET
PBRewards members can also go to PBRTix.com to purchase the best seats in the house.
PBR World Finals 5-day packages are also still available. With the changes we recently announced, anyone who purchases a 5-day package will have the opportunity to lock those same seats in for years to come with customer friendly payment terms and the first option to upgrade to any better seats that become available. With the high volume of single day tickets that have been sold this week, the options for 5-day packages are becoming increasingly limited.  Be sure to ask your customer service representative if you are interested.
Not a PBRewards member?  You can JOIN INSTANTLY by calling PBR Direct at 1-800-732-1727.  PBRewards is an absolutely free program, no strings attached, that rewards PBR fans with redeemable points for your purchases and engagement with PBR.  Whether you plan to attend the 2017 PBR World Finals or not, you should sign up today to get access to a growing list of benefits available only to our most loyal fans. Visit pbr.com/rewards for more information.
The 2017 PBR World Finals is already guaranteed to be our most-attended event in history – another record year!  We owe it all to you and can't thank you enough for being the best, most passionate sports fans on the planet.  Thank you from the entire PBR team, our bull riders, bullfighters, stock contractors and everyone involved.  We wouldn't be one of the fastest growing sports in history if not for you.
Hope to see you at an upcoming event and the 2017 PBR Built Ford Tough World Finals.
Regards,
Sean Gleason
Chief Executive Officer
Professional Bull Riders
© 2017 PBR Inc. All rights reserved.