Acme Feed & Seed Announces October's Acme Unplugged, featuring John & Jacob and the Shuggah Pies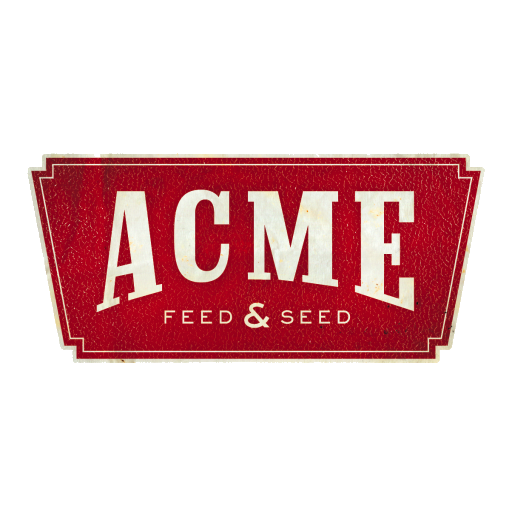 WHAT: Join Acme and The Wrangler Network for Acme Unplugged: a unique night of live music from Nashville's finest singers and songwriters, hosted by Acme Feed & Seed and streamed online at WranglerNetwork.com, as well as on Acme Radio via AcmeRadioLive.com. October's Acme Unplugged will feature John & Jacob and The Shuggah Pies.
WHEN/WHERE: Wednesday, October 26th at The Hatchery at Acme Feed & Seed, and online at WranglerNetwork.com, AcmeRadioLive.com, and TuneIn. Doors at 6 p.m., show at 7 p.m.
WHO: John & Jacob – John & Jacob, born and raised in Birmingham, Alabama, found their roots in the sounds of back-porch pickers and harmonies of gospel singers. After ten years of playing together, a stripped down style emerged, leading the boys back to the basics with feel-good melodies and lyrics. They started making trips to Nashville where they soon landed a publishing deal with Major Bob Music. Within two years, they had written their first Billboard #1 song, were nominated for an MTV O-Music award, were tapped for Red Bull's Sound Select and had been chosen by CMT Edge as its first unsigned "Listen Up" artist.
Splitting time between writing and touring, the boys are currently in the studio with their band cutting a record. Their song "Be My Girl" is gaining popularity in their hometown on Birmingham Mountain Radio and on Nashville's AAA station Lightning 100.
The Shuggah Pies – Amy Krechel, Courtney Krechel, & Angela Krechel. These southern songbirds bring together the classic rock they were raised on and the country music they fell in love with, resulting in a beautiful combination of feisty sweetness laced with bone-chilling family harmonies. They have made a home for themselves in Nashville, devoting their time to writing and performing, while continuing to evolve as musicians and artists. These sisters have spent their entire lives playing together and there is truly no comparison. The trio has hit the road with the likes of Tim McGraw, Hunter Hayes, Brantley Gilbert, David Nail, Jana Kramer, Chase Rice and others.
TICKETS: Tickets are $10/pp and can be purchased in advance here: bit.ly/OctoberUnplugged, or at the door. All ages are welcome.
About Acme Feed & Seed
About Acme Feed & Seed, Nashville's iconic, century-old building, located in the heart of downtown, provides locals and visitors an original experience while honoring the much-loved character of Lower Broadway. A bustling lunch spot during the day, the first floor transforms into a "funky-tonk" at night, featuring rotating live music of Nashville's diverse musical landscape where every genre is represented. The first floor also plays home to the Acme Farm Store, offering locally-made artisanal gifts and sundry goods, as well as Acme Radio, an internet radio station providing an unfiltered voice of Music City and broadcasting live shows and unique programming via AcmeRadioLive.com. The second floor features a lounge with seasonally-inspired handcrafted cocktails, a menu of easily-shareable dishes and Acme's sushi bar. The third floor encompasses The Hatchery, the largest one-level private event and music venue on Lower Broadway. On Acme's rooftop terrace, guests can enjoy an open-air bar with 360 degree views overlooking the neon lights of Broadway, fireworks of Nissan Stadium and stunning views of the Cumberland River.