Annual Stock Show Meeting Reflects Records Broken in 2015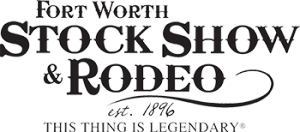 FORT WORTH, TEXAS, April 29, 2015 – The Southwestern Exposition and Livestock Show's membership gathered recently for their annual meeting that encompassed annual reports and addressed business matters pertaining to the 2015 Show. The annual meeting also allowed for the election of officers, six new directors, the elevation of three honorary vice presidents and the promotion of three full-time staff members.
Bradford S. Barnes, president and general manager, summarized the highlights of the 2015 Show, attributing the record-breaking year to the hard work of partners, volunteers, loyal fans, committee members, staff and mostly-favorable weather from January 16 – February 7.
Barnes noted the new features showcased in 2015 included new center-hung rodeo big screens, new and improved Stock Show merchandise, Nolan Ryan Beef as the official beef of the Show and the Women's Invitational Breakaway Roping, just to name a few.
Other 2015 Fort Worth Stock Show & Rodeo Highlights:
• Estimated grounds attendance was a record 1,248,500 – a 10% increase
• Record 29,461 total Show entries – exhibitors represented 41 states
• 11,254 Junior exhibitor entries – hosting youth exhibitors from 237 Texas counties
• Junior Sale of Champions sets a new record for total sales receipts of $3.7 million
• Total of $498,000 awarded through scholarships to 142 students
• Educational grants and contributions totaled approximately $350,000
It was also reported that the Stock Show committed over $6 million (for fiscal year 2015) towards improvements to Cattle Barn 2, milking parlor and the new Tower Promenade. All permanent improvements made to the Will Rogers Memorial facility are to the benefit of and transferred to the City of Fort Worth. Since moving to the facility in 1944, the organization has made improvements, when calculated in today's current dollar amount, totaling over $60 million. These improvements are for everyone in the community to enjoy all year long and to help attract major equine shows to the City.
Newly elected directors include: Rose Alvarez, Becky Renfro Borbolla, Robert Herod, John Menzies, Jamie Morgan and Scott Prince. Elevated to the position of honorary vice president was Wayne C. Jordan, elected to the board in 1982; Arvil J. Lewis and Charles R. Rollins, both elected to the board in 1989. All other directors and officers were re-elected including Bradford S. Barnes – president and general manager; Edward P. Bass – chairman of the board; Charlie Geren – vice president; Charlie Moncrief – secretary; Randy Rogers – treasurer and W. R. "Bob" Watt, Jr. – president emeritus. Full-time staff changes include Bruce M. McCarty, promoted to executive vice president; Lauren Lovelace, promoted to horse show manager and Cal White promoted to assistant operations manager.
The 2016 Stock Show will run January 15 through February 6. Rodeo tickets will be available to order via mail order through the Stock Show office and online beginning May 1. For more information call 817-877-2420 or visit www.fwssr.com. Fort Worth Stock Show & Rodeo – This thing is legendary®.