Bareback Rider Jake Brown Out with Concussion
by Tracy Renck | Dec 08, 2016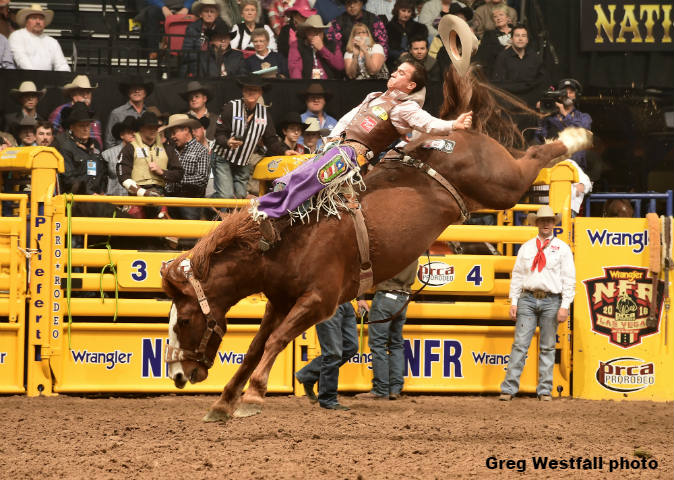 LAS VEGAS -Bareback rider Jake Brown has doctor released out for Rounds 8 and 9 of the WNFR because of a concussion. Brown suffered the injury during his Round 7 ride on Rosser Rodeo's Gold Coast Jackie. He recorded no score on the ride.
"I just didn't pass the concussion test (Thursday morning) with Justin Sportsmedicine," Brown said. "I will take the test again (Saturday morning), and hopefully I will be able to come back for Round 10. This is pretty frustrating, but at the same time, for the health of my future, you have to make the right calls. Those guys (Justin Sportsmedicine) know what they are doing and I trust their judgement more than my own."
Brown couldn't pinpoint exactly when his injury occurred.
"I'm thinking she hit me in the back of the head at some point during the ride," Brown said. "I never got knocked out completely, but it dang sure scattered my chickens, and when I hit the ground, I couldn't get up very good."
Brown is ninth in the WEATHER GUARD® PRCA World Standings with $120,282. He has won $44,128 at this WNFR.
Courtesy of PRCA