Bull Rider Ty Pozzobon Passes Away
by ProRodeo.com | Jan 10, 2017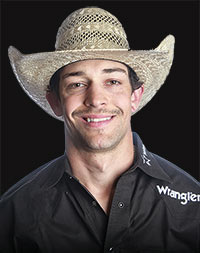 Three-time Canadian Finals Rodeo bull riding qualifier Ty Pozzobon, 25, of Merritt, British Columbia, died Jan. 9.
Pozzobon joined the PRCA in 2010 and went on to win $158,445 throughout his career. He reached as high as 33rd in the world standings in 2015. That same year, was ranked fifth in the Columbia River Circuit standings and won many rodeos, including the Okotoks (Alberta) Pro Rodeo with a 92-point ride.
Three-time bull riding world champion Sage Kimzey offered his condolences.
"My prayers are with the family of Ty Pozzobon. He was a great athlete, with an infectious personality that will be missed by all. Rest In Peace, Pozzy!" Kimzey wrote on his Facebook and Twitter accounts.
Courtesy of PRCA