Calgary Stampede Coverage presented by YETI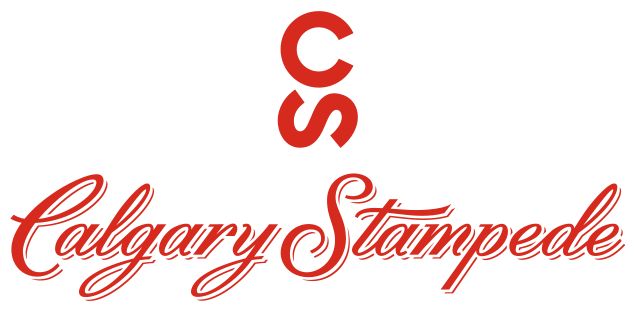 Upcoming video coverage from Wrangler Network; Friday, July 7th – Sunday, July 16th, 2017. When you combine the sports toughest stock with rodeo's toughest cowboys and fastest cowgirls and put $2,000,000 on the line you get The Greatest Outdoor Show on Earth!
Presented by:

---
Wrangler Network to Provide Daily Coverage of the 2017 Calgary Stampede Rodeo and GMC Rangeland Derby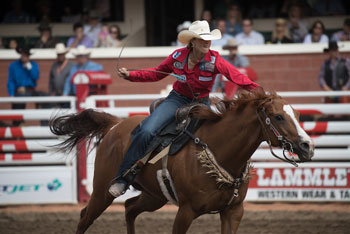 Greensboro – The Wrangler Network, the preeminent online destination for rodeo and western content, announced today that it will feature the world-famous Calgary Stampede on its live-streaming platform. For daily, live coverage of the 10-day western festival known as the "Greatest Outdoor Show on Earth," this arrangement will allow rodeo and western lifestyle fans in the U.S. to enjoy exciting action from both the Calgary Stampede Rodeo as well as the nightly GMC Rangeland Derby (Chuckwagon Racing) on the Wrangler brand's free mobile and web distribution network. CBC TV and cbcsports.ca continues to be the exclusive television network and online provider across Canada, with non-exclusive livestream coverage internationally. Now, for the first-time ever, fans around the world will have the chance to enjoy the show via the Wrangler Network.
---
Rodeo's Top Athletes Set for 2017 Calgary Stampede
Calgary – The Calgary Stampede is excited to announce the names of the exceptional athletes who will be competing at the world's largest outdoor rodeo, July 7-16, 2017. 120 superstars of the sport will ride, rope and race during the 10 days of competition in hopes of capturing a share of more than $2 million in prize money.
22-year-old Zeke Thurston, two-time defending Calgary Stampede Saddle Bronc Champion and 2016 World Champion, leads a strong contingent of Canadian athletes into this year's competition. Also among those proudly wearing the maple leaf in Calgary will be fellow Saddle Bronc rider Jake Watson, who was hot on Thurston's heels in Las Vegas at last year's National Finals Rodeo.
---

See more at calgarystampede.com