Throwback Thursday: Canutt Excelled in Rodeo and Movies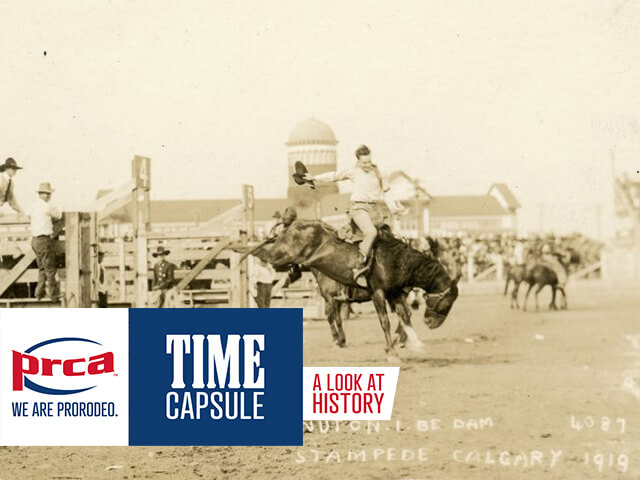 Yakima Canutt, one of the pioneers of rodeo a century ago, also blazed trails as a Hollywood stunt man and movie second-unit director.
His four decades of work in the movie industry were recognized with a star on the Hollywood Walk of Fame, and Canutt received an honorary Academy Award in 1966 for his achievements as a stunt man and for developing safety devices that changed the profession.
Enos Edward Canutt was born in the Snake River Valley of Washington state in 1895. After competing in the 1914 Pendleton (Ore.) Round-Up, he was misidentified as being from the Yakima region of Washington, and the nickname stuck. Friends later simply called him "Yak."
He won the World's Champion All-Around Cowboy title at the 1917 Pendleton Round-Up, and won the saddle bronc riding there in 1917, 1919 and 1923. He won the saddle bronc riding in Fort Worth, Texas, in 1921-23, while also excelling in steer wrestling. He was the first to ride Tipperary, who had thrown about 80 cowboys.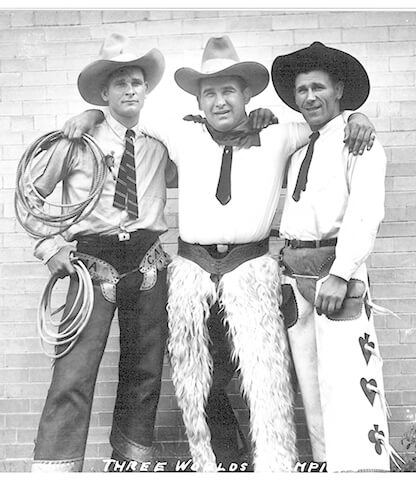 Canutt was inducted into the National Cowboy & Western Heritage Museum in Oklahoma City, Okla.
His film career began in silent movies, and he was hurt twice while doubling for Clark Gable. He was often the stunt double for John Wayne, and they pioneered stunt and screen fighting techniques still used today.
Most of Wayne's on-screen persona was taken from Canutt. In the book, John Wayne's America, by Garry Wills, Wayne said, "I spent weeks studying the way Yakima Canutt walked and talked. He was a real cowhand."
Canutt famously did the stunt in the 1939 movie, "Stagecoach," where he leaped at full gallop from his horse to the six-horse team pulling the stagecoach, then dropped down below the lead horse, before the horses and stagecoach ran over him. Director Steven Spielberg paid homage to Canutt by recreating the stunt with Terry Leonard doubling for Harrison Ford in "Raiders of the Lost Ark" in 1981.
Canutt spent two years creating the chariot race in 1959's "Ben-Hur" and taught Charlton Heston how to drive a chariot. In the Los Angeles Times obituary about the 90-year-old Canutt's death in 1986, Heston credited Canutt with changing stunting from "a ragtag" occupation into a respectable part of the motion picture industry.
Courtesy of PRCA