CBS Sports Network to Air Thanksgiving World Finals Marathon
By: Staff Reports
November 21, 2016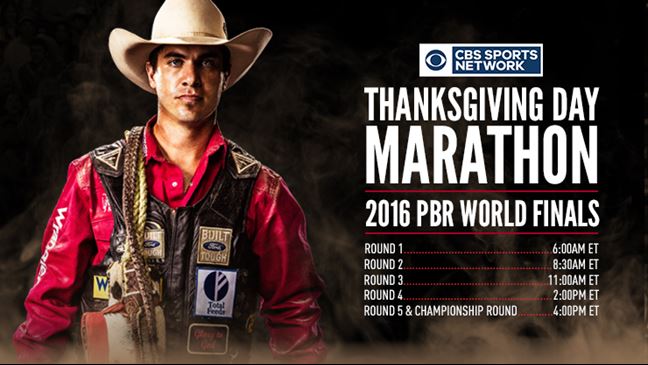 PUEBLO, Colo. – CBS Sports Network will be telecasting a special PBR Thanksgiving Marathon, giving fans a second-helping to the recent 2016 PBR Built Ford Tough World Finals.
The marathon will run on from 6 a.m. ET to 8 p.m. ET covering all five days of the sport's dramatic World Championship race at T-Mobile Arena in Las Vegas.
One of the closest title races in PBR history went down to the final day with 22-year old Cooper Davis of Jasper, Texas, winning the 2016 PBR World Championship.
Thanksgiving Day Marathon Schedule
Round 1: 6 a.m. ET
Round 2: 8:30 am. ET
Round 3: 11 a.m. ET
Round 4: 2 p.m. ET
Round 5 & Championship Round 4 p.m. ET
© 2016 PBR Inc. All rights reserved.