Conservation Partners Support RMEF's Mission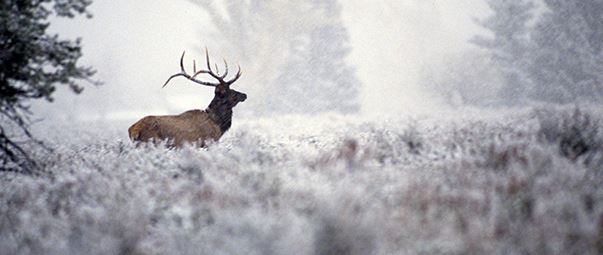 MISSOULA, Mont. — The Rocky Mountain Elk Foundation wishes to show its appreciation for the sponsors of its Access Elk Country Initiative and Elk Country Legacy program.
"These businesses are not just organizations that value RMEF's on-the-ground work, they are industry leaders that demonstrate passion and vision in supporting conservation, public access and our hunting heritage," said Steve Decker, RMEF vice president of Marketing. "We consider them conservation partners."
2017 conservation highlights:
New Mexico project improves access to 12,000 acres
Oregon project maintains access to 43,000 acres
Pennsylvania project conserves habitat, increases public access
Washington project conserves elk, riparian habitat
Montana project conserves wildlife habitat, improves public access
Colorado project protects elk habitat
Nevada project protects habitat, improves access to 19,000 acres
Wyoming project conserves elk habitat
Utah project opens access to 3,800 acres
The Elk Country Legacy campaign encompasses all facets of RMEF's mission of ensuring the future of elk, other wildlife, their habitat and our hunting heritage. Its sponsors include Bass Pro Shops, Browning, Cabela's, Grand View Media, Mathews, Mossy Oak, Remington and Winchester.
RMEF's Access Elk Country Initiative seeks to increase public access and find common-sense and common-ground solutions to local access challenges. In 2017 alone, RMEF opened or improved access to nearly 111,000 acres of public land. Access Elk Country sponsors include ALPS, Bushnell, Gerber, Kimber, Winchester, Yamaha and YETI.
About the Rocky Mountain Elk Foundation:
Founded over 30 years ago, fueled by hunters and a membership of more than 227,000 strong, RMEF has conserved more than 7.3 million acres for elk and other wildlife. RMEF also works to open and improve public access, fund and advocate for science-based resource management, and ensure the future of America's hunting heritage. Discover why "Hunting Is Conservation™" at www.rmef.org, www.elknetwork.com or 800-CALL ELK. Take action: join and/or donate.
Courtesy of RMEF