Cooper, Shiozawa in PRCA's $2 Million Club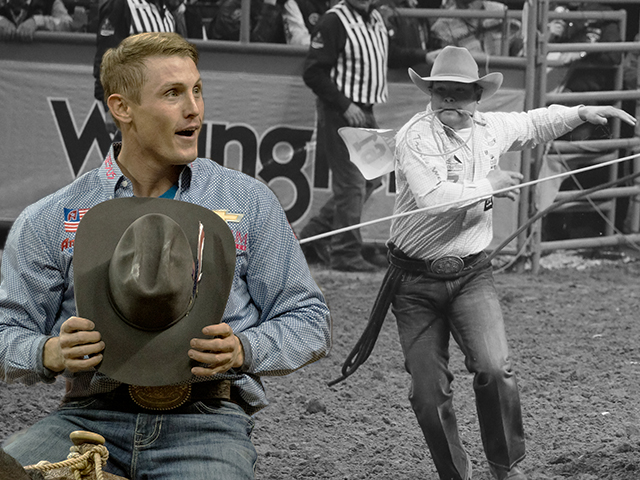 COLORADO SPRINGS, Colo. – Tuf Cooper's 2017 PRCA season turned out to be more memorable than ever.
The Decatur, Texas, cowboy won his first all-around world championship with $341,560 which sent him over the $2 million mark in career earnings. Only 24 other cowboys have reached this milestone.
As of March 12, Cooper has $2,075,874. He's leading the March 12 PRCA all-around world standings with $65,667.
Cooper, 28, has won four career PRCA world championships – one all-around and three in tie-down roping (2011-12, 2014).
Cooper was recently joined in the $2 million PRCA club by veteran tie-down roper Matt Shiozawa, a 10-time qualifier for the Wrangler National Finals Rodeo (2005-07, 2009, 2011-12, 2014-17).
Shiozawa earned $41,731 last year at the WNFR, which put his career earnings at $1,980,908. This season, Shiozawa surpassed the $2 million mark while moving up to 10th in the March 12 standings with $21,296.
"There's so much learning that happens as a guy gets some years in," said Shiozawa, who joined the PRCA in 1999. "You get some perspective and you start to understand a little bit more about the game you are actually playing. I'm excited to have passed that ($2 million mark). I learned how to make a living in rodeoing and provide for my family, and it's great to get over the $2 million mark."
Shiozawa and his wife, Ali, have three daughters, Stella, 7; LuLu, 5; and Ivory, 3. They live in Chubbock, Idaho.
Next up on the list of cowboys chasing $2 million in career earnings is four-time World Champion Bareback Rider Kaycee Feild. The 31-year-old currently sits at $1,977,542 as of the March 12 PRCA World Standings.
Courtesy of PRCA