Dodge City Roundup Rodeo Goes Gold in MDT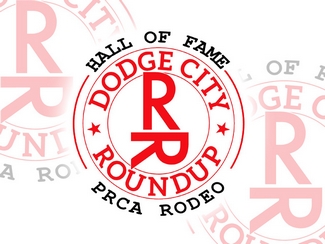 COLORADO SPRINGS, Colo. – The Dodge City (Kan.) Roundup Rodeo has upped the ante with $20,000 in added money, moving the rodeo into the Gold Tour category in the Wrangler Million Dollar Tour.
"It puts you in the top elite rodeos," said Doc Trotter, president of the Dodge City Roundup Rodeo and chairman of the Kansas Association of Rodeo Committees. "There's great rodeos in the industry, and we want to be among them."
Wrangler Million Dollar Tour rodeos are designated Gold or Silver based on the committee added purse money per event. Gold rodeos have a minimum of $20,000 and Silver rodeos are at least $10,000. Moving from Silver to Gold places Dodge City in the same rank as San Antonio, Texas; Reno, Nev.; Clovis, Calif.; Cody, Wyo.; St. Paul, Ore.; Salinas, Calif.; and Cheyenne, Wyo.
"We are the only Million Dollar Tour rodeo in Kansas, and it sets us apart from the other great rodeos in Kansas," Trotter said. "I use it marketing-wise; and the contestants recognize it, so we try to get them good money and good stock."
It's hard to determine exactly how much the 41st annual Dodge City Roundup Rodeo's payoff will be Aug. 1-6 since there could be more entries now that it has earned the prestige of being a Gold Tour rodeo. If everything holds steady, based off last year's total payoff, Dodge City's new total would run around $346,500 – which would put it among the top 15 rodeos in the PRCA.
Achieving Gold status was a 12-year process for the Dodge City Roundup, which started at $12,000 in added money, and then increased five percent annually.
"This year, the five percent would have been $300 short (of making Gold), so we went the whole way and became a Gold Tour rodeo," Trotter said. "Our community has been supportive – we got great corporate sponsorships to kick up the money.
"It's awesome – I've been at this for 14 years now, and it's fun to work with a great group of people on the committee," Trotter said. "We do something to get better every year – that's why we added the Xtreme Bulls and some specialty acts. It stretches you sometimes, but you trust and pray, and it worked out – and the community recognizes that we are bringing them a big show."
Courtesy of PRCA