For the Record: Reno Rodeo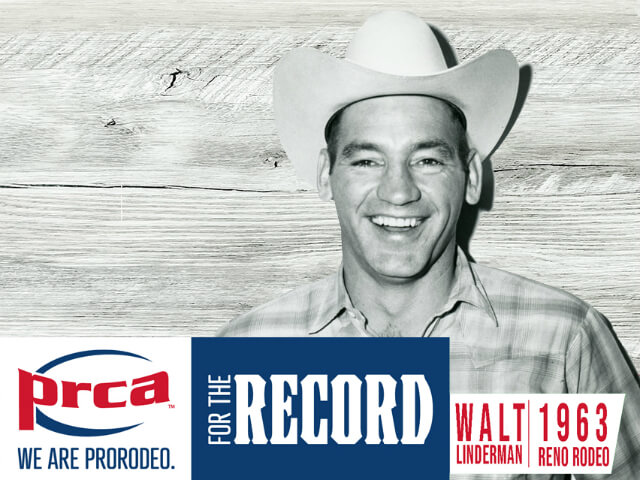 Many records have been set and broken at the Reno (Nev.) Rodeo since it started in 1919, and none are older than steer wrestler Walt Linderman's 1963 record time of 3.1 seconds that remains intact after 54 years. But that could change as this year's Reno Rodeo kicks off June 15.
Trevor Brazile set the Reno record for all-around earnings in 2003 with $15,659.
Bareback rider Larry Sandvick's 90-point ride on Big Bend Rodeo's Spring Fling in 1998 was unmatched until 2005 when Royce Ford rode Growney Brothers Rodeo's Moulin Rouge for 90 points.
While Linderman's bulldogging record for a single-head run has held strong for more than half a century, Gabe Ledoux holds the three-head average record in 12.0 seconds, set in 2010.
Reno's team roping record of 4.0 seconds is shared by Colter Todd and Cesar de la Cruz (2008) and Jake Cooper and Tyler McKnight (2016). The three-head average record of 15.9 seconds was set by Keven Daniel and Chase Tryan in 2013.
Saddle bronc rider Jesse Kruse set the Reno record of 91 points in 2008 with his ride on Flying 5 Rodeo's Spring Planting. Cody Wright matched that score in 2009 with his ride on Flying 5 Rodeo's Spring Blues.
It was a big year for tie-down roping in 2013, as two records were set. Scott Kormos set the Reno record for tie-down roping with his 7.2-second run and Clint Cooper set the three-head average record in 24.3 seconds.
Barrel racer Terri Kaye Kirkland set the Reno record in 2006 with her 16.73-second run. Two years later, Mary Burger set the three-run average record with 51.11 seconds, while Lindsay Spears matched that in 2009.
A 95-point bull ride is a rare sight – but not in Reno, where three cowboys are tied for the arena record. First, Clint Branger made a 95-pointer on Flying 5 Rodeo's Yellow Jacket in 1997, then Shane Drury did the same in 2001 on Big Bend Rodeo Company's Riverdance, followed by Myron Duarte on Flying 5 Rodeo's Border Patrol in 2002.
Reno's record payout was in 2002 with $547,065.
Courtesy of PRCA