For the Record: Cheyenne Frontier Days Rodeo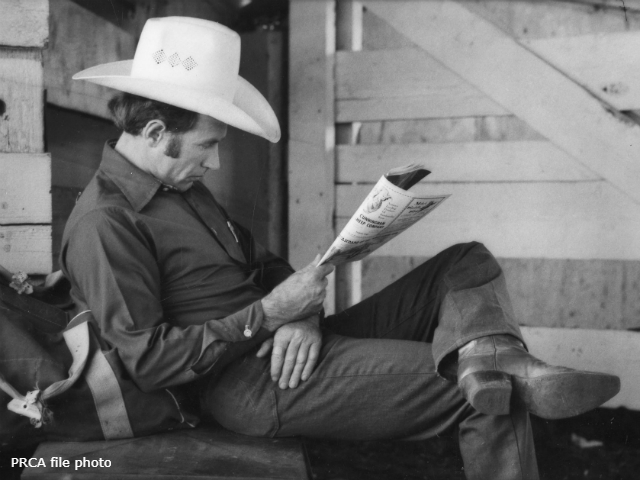 Since 1897, the Cheyenne (Wyo.) Frontier Days rodeo has played host to nearly all of ProRodeo's best competitors and witnessed some of history's most iconic rides – but only the best make the arena record books.
This year's Frontier Days Rodeo kicks off July 22 and runs through July 30, and each run and every ride is a chance to make Cheyenne history.
No all-around cowboy has earned more in Cheyenne than J.D. Yates did in 2016 when he went home with $24,351.
If any bareback riders manage to match or break Cheyenne's oldest record, it would also propel them to the top of the 2017 leaderboard. Bareback rider Joe Alexander's 93-point ride in Cheyenne has been the top ride for 43 years. Meanwhile, Taylor Price's three-head average record is much more recent with his 261 points from 2013.
Steer wrestler Rick Myhre has had the fastest time in Cheyenne since his 5.1-second run in 2000. The three-run average record held by Stephen Canik has been in place for two decades. Canik clocked in at 21.9 seconds in 1997.
Team ropers Steve Purcella and Britt Bockius set the Cheyenne arena record in 2004 with their 6.0-second run. Three years later, Travis Tryan and Michael Jones set the three-run average record with 24.0 seconds in 2007.
Saddle bronc rider Cody DeMoss' 91-point ride from 2010 remains on top, though Jacobs Crawley came close to topping it while setting the three-head average record in 2016 with 261 points.
The tie-down roping record is tied up between Chad Johnson's 1997 time of 9.9 seconds and Cade Swor's time in 2014. The three-run average record is held by Marty Yates when he clocked in at 32.4 seconds in 2015.
Barrel racer Kristie Peterson set two arena records in 1996 – she clocked in at 17.03 seconds, which helped her also claim the three-run average record with 51.60 seconds.
Steer roper Justin McKee's 2004 time of 10.1 seconds remains the best in Cheyenne history, right along with Guy Allen's three-run average record of 40.9 seconds from 1996.
Not only is Cheyenne's top bull riding score astoundingly high, it's also shared by three cowboys. First, Lynn Uptmor set the arena record with his 94-point ride in 1992 that was matched by Brian Herman in 1999 and then by Wesley Silcox in 2010. Meanwhile, Cory McFadden's three-head average record of 264 points from 2004 has yet to be matched.
Cheyenne's record payout was set in 2010 with a grand total of $897,550.
Courtesy of PRCA