For the Record: Montgomery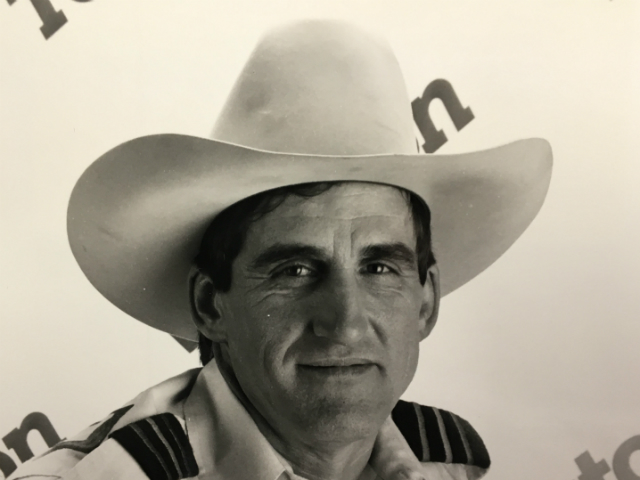 Since 1957, the Southeastern Livestock Exposition in Montgomery, Ala., has hosted some of the biggest names of ProRodeo. That tradition will continue March 15-17 as cowboys compete at one of the biggest rodeos of the season – but only the best can leave their mark in the arena record book.
Montgomery's biggest rodeo was in 2002 with a payout of $160,612.
Herbert Theriot holds the record for most money earned in all-around with $8,132 from 2000.
Bareback rider Josi Young set the Montgomery record in 2015 with his 91-point ride.
Steer wrestler Charlie Lowry (pictured above) has maintained the Montgomery record for 34 years with his 3.2-second run that he made in 1984. Tom Duvall set the two-run average record in 1989 with 7.2 seconds.
Team ropers Dustin Egusquiza and Brad Culpepper set the arena record in 2016 with their 3.5-second run. That same year, John Alley and Clark Adcock set the two-run average record with 8.5 seconds.
Saddle bronc rider Cody Wright set the Montgomery record in 2014 with a 90-point ride.
Two cowboys share the tie-down roping record at Montgomery. Ricky Hyde originally set the 7.3-second record in 2003, then Tyson Durfey matched him in 2004. Meanwhile, Durfey set the two-run average record in 2003 with 16.6 seconds, which was matched by C.R. Bradley in 2004.
Barrel racer Tiany Schuster set the Montgomery record in 2016 with her 14.33-second run.
Bull rider Clint Craig set the arena record in 2003 with his 92-point ride.
Check with prorodeo.com after the Southeastern Livestock Exposition concludes on March 17 to find out if any arena records were broken.
Courtesy of PRCA