For the Record: Parada del Sol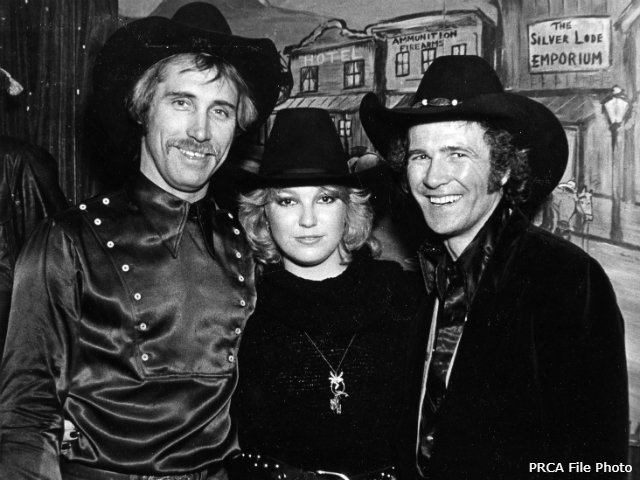 It's almost always sunny in Scottsdale, Ariz., and since 1956 the Parada del Sol rodeo has hosted some of ProRodeo's biggest names, but only the best competitors leave their mark in the arena record book.
In 2005, the Scottsdale rodeo set an arena record for total payout with $80,015.
Mike Beers set the Scottsdale record for most money won in all-around with $3,126 by competing in team roping and tie-down roping in 1995.
Bareback rider Billy Laye set the arena record in 1995 with his 88-point ride. Josi Young set the two-head average record in 2006 with 156 points.
Three bulldoggers share the steer wrestling arena record of 3.5 seconds. Rodney Towe set the record in 1978. His time was matched by Les Shepperson in 2009 and Dean Gorsuch in 2010. The two-run average record of 7.7 seconds was set by Sam Willis in 1991.
Team ropers Aaron Tsinigine and Bruce Reidhead set the Scottsdale record in 2009 with their 3.7-second run. The following year, Riley Minor and Brady Minor set the two-run average record of 9.2 seconds.
Saddle bronc rider Bob W. Brown set the arena record in 1981 with an 88-point ride.
Tie-down ropers Jesse Sheffield and Clint Cooper set the Scottsdale record in 2010 with their 7.2-second runs. The two-run average record of 17.0 seconds was set by Matt Shiozawa in 2007.
Barrel racer Danyelle Campbell set the Scottsdale record of 16.06 seconds in 2007. The two-run average record of 34.55 seconds was set by Sherry Cervi in 1995.
Four bull riders share the Scottsdale arena record of 89 points. Chad Brinkman set the record in 1998. His score was matched by Rocky McDonald in 2004, Dustin Larsen in 2005 and Jerry Shepherd in 2009.
Check with prorodeo.com after the 2018 Parada del Sol rodeo concludes March 11 to find out if any arena records were broken.
Courtesy of PRCA