For the Record: Sheridan WYO Rodeo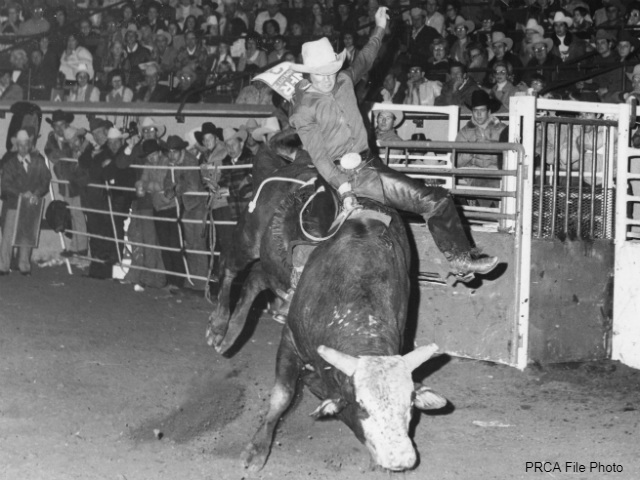 Four arena records were set at last year's Sheridan WYO Rodeo and there's still time for a new record to be set this year as the rodeo's final round is set for Saturday evening.
Although the Sheridan rodeo has been going strong since 1931, the arena records only log back to 1967 – the year it became a PRCA-sanctioned rodeo. For the first 20 years, the Sheridan rodeo was known as the Bots Sots Stampede, through 1951.
Many of Sheridan's past champions were among the original petitioners to help form the Cowboys' Turtle Association at Boston Garden in 1936, such as:
• Dick Truitt – All-around 1931, 1932; steer roping 1931, 1933; steer wrestling 1932, 1933 and 1938; tie-down roping 1937.
• Everett Bowman – steer wrestling 1935.
• Ralph Bennett – team roping 1936.
• Hub Whiteman – saddle bronc riding 1932 and steer wrestling 1937.
• Jake McClure – tie-down roping 1931 and 1933.
• Burel Mulkey – saddle bronc riding 1938.
The Sheridan rodeo was also won by ProRodeo Hall of Famers such as:
• Larry Mahan – (pictured above and at left) A legend of ProRodeo as of 2010 and eight-time world champion, six for all-around and two for bull riding (Sheridan 1969 all-around winner)
• Toots Mansfield – seven-time world champion and PRCA President from 1945-51 (Sheridan tie-down roping winner 1939-40)
• Phil Lyne – five-time world champion between all-around, tie-down roping and steer roping (Sheridan tie-down roping winner 1969)
• Guy Allen – 18-time world champion steer roper (Sheridan steer roping winner 1979, 1981-82, '84, '88-90, '93, '95-97, '99, 2001, '03, '05; all-around 1989, '96)
• Chris LeDoux – world champion bareback rider and music legend (Sheridan bareback winner 1979)
• Shawn Davis – three-time world champion (Sheridan saddle bronc winner 1976)
• Jack Ward – two-time world champion (Sheridan bareback 1974 and 1978)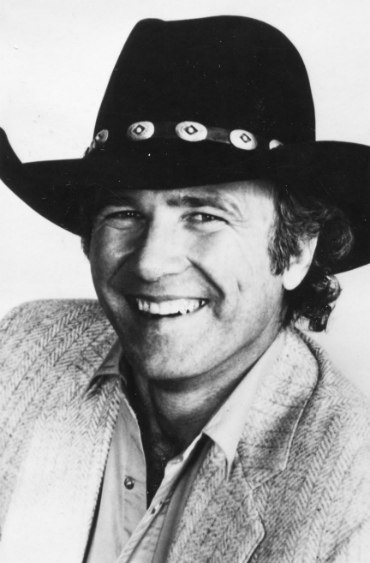 SHERIDAN'S TOP RECORDS
All of Sheridan's standing arena records were set after the turn of the century and that majority were set within the last few years. The rodeo's record total payout was set last year with a total of $263,668 in 2016.
Trevor Brazile set the Sheridan record for all-around earnings with $9,962 in 2015.
Bareback rider Will Lowe holds the Sheridan record with his 90-point ride in 2014.
Dean Gorsuch set two steer wrestling records in 2016 with his 3.5-second run, and then going for 7.2 seconds on two runs.
Team ropers Colby Lovell and Travis Graves set the Sheridan record in 2016 with their 4.0-second run. The two-run average was set by Frank Graves and Brad Culpepper when they clocked in at 8.9 seconds on two runs in 2004.
Bradley Harter set the saddle bronc riding record in 2004 with his 91-point ride, and returned the following year to match his record-setting score.
Tie-down roper Scott Kormos set the Sheridan record in 2013 with his 7.2-second run. That same year, Brazile set the two-run average record by going for 17.1 seconds on two runs.
Terra Bynum holds the barrel racing record with the 16.63-second time she made in 2007.
Steer roper Lawson Plemons set the Sheridan record in 2005 with his 8.7-second time. Rocky Patterson holds the four-run average record with his 44.6-second total from 2013.
Mike Moore maintains the bull riding record with his 91-point ride from 2006.
Courtesy of PRCA