By: Jordan Marie Johnson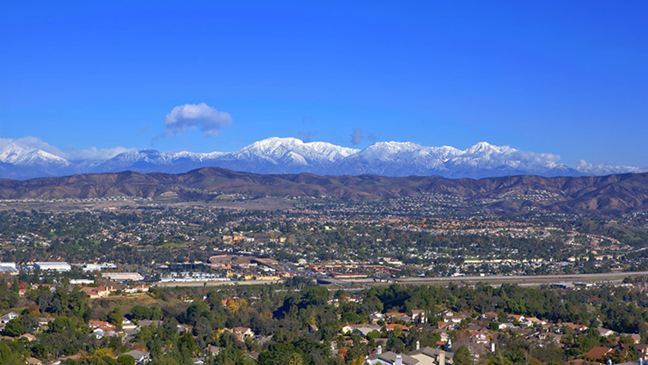 THE EVENT: 
WEST COAST REVIVAL – The PBR heads to the West Coast this weekend, making its 19th consecutive stop in Anaheim, California, as the Honda Center hosts the elite Built Ford Tough Series (BFTS). The Anaheim Invitational will take place Friday, Jan. 29 at 8 p.m. PT; Saturday, Jan. 30 at 6:50 p.m. PT; and Sunday, Jan. 31 at 1:50 p.m. PT.
HEADS UP – The PBR will continue its fun in the sun with a trip to Sacramento, California, next week as the BFTS makes its final stop ever at Sleep Train Arena, Feb. 5-6. Sleep Train Arena is set to be demolished prior to the PBR heading back to Sacramento in 2017. The event will take place at 8 p.m. on Friday, Feb. 5; 8:00 p.m. PT and 6:50 p.m. on Saturday, Feb. 6 PT.
PAST ANAHEIM EVENT WINNERS – Last year, Matt Triplett covered all four of his bulls on the weekend for his second win of the 2015 season and the second win of his BFTS career overall. Triplett extended his lead as the No. 1 man in the PBR world standings following his performance in Anaheim.
2015 Matt Triplett
2014 Valdiron de Oliveira
2013 Shane Proctor
2012 Guilherme Marchi
2011 Silvano Alves
2010 Kody Lostroh
2009 Kody Lostroh
2008 Paulo Crimber
2007 Greg Potter
2006 Mike Lee
2005 Greg Potter and Adriano Moraes
2004 Greg Potter
2003 Justin McBride
2002 Adriano Moraes
2001 Ty Murray
2000 JW Hart
1999 Cody Custer
1998 Troy Dunn
FORMAT – This weekend, the Top 35 bull riders on the BFTS will compete in Round 1 on Friday night, Round 2 on Saturday night and Round 3 on Sunday afternoon, facing one bull in each round. The riders with the Top 15 scores after three rounds will advance to the Built Ford Tough Championship Round on Sunday for an additional ride and a chance at the $30,000 event title.
POSSIBLE POINTS – In Anaheim this weekend one rider will have the opportunity to earn up to a maximum of 900 possible points, as the winner of the event will receive 500 points and each of the four rounds will be awarded 100 points apiece.
PBR 15/15 BUCKING BATTLE – The second PBR 15/15 Bucking Battle of the 2016 season will be held immediately following Round 2 on Saturday. The 15/15 Bucking Battle features the Top 15 riders in the world competing against the 15 highest-ranked bulls at the event for an additional purse of $21,000. The bulls are randomly assigned a position from 1- 15, then the riders are matched with their bulls based upon their own current rankings in the BFTS standings. BFTS bonus points will be up for grabs and counted toward the BFTS standings, but DO NOT count toward determining the event winner in Anaheim. If a rider fails to make a qualified ride, he does not receive any points or money.
© 2016 PBR Inc. All rights reserved.