By: Jordan Marie Johnson
February 17, 2016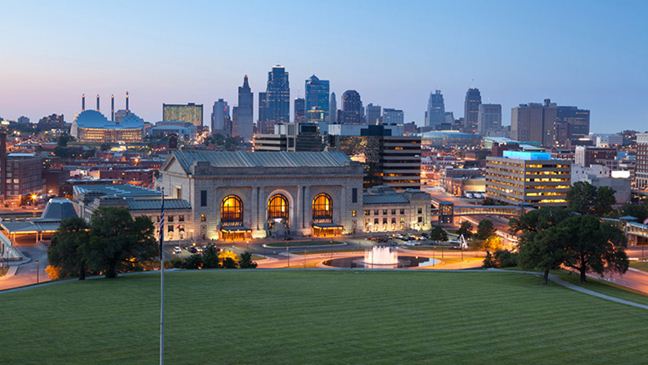 THE EVENT: 
LUCKY NUMBER 13 – The Missouri invasion continues this weekend as the Built Ford Tough Series (BFTS) makes its way to Kansas City. This is the 13th year, and 15th year overall, that the Built Ford Tough Kansas City Clash, presented by Foley Equipment and brought to you locally by Sonic, will take place at the Sprint Center with competition beginning at 7 p.m. on Saturday, Feb. 20 ,and 2 p.m. on Sunday, Feb. 21.
ON DECK – The second of four PBR Majors will take place next weekend in Arlington, Texas, as AT&T Stadium hosts the Choctaw Casino Iron Cowboy powered by Kawasaki. Competition will begin at 5:50 p.m. on Saturday, Feb. 27.
PAST KANSAS CITY EVENT WINNERS – Last year, then-reigning PBR Rookie of the Year J.W. Harris was the only rider to go 3-for-3 on the weekend to win the first BFTS event of his career in Kansas City.
2015 J.W. Harris
2014 Emilio Resende
2013 Marco Eguchi
2012 L.J. Jenkins
2011 Caleb Sanderson
2010 Austin Meier
2009 Guilherme Marchi
2008 Guilherme Marchi
2007 Justin McBride
2006 Mike Lee
2005 Guilherme Marchi
2004 Dame Samsel
1997 Troy Dunn
1996 Owen Washburn, Tuff Hedeman
FORMAT – This weekend, the Top 35 bull riders on the BFTS will compete in Round 1 on Saturday and Round 2 on Sunday, facing one bull in each round. The riders with the Top 15 total scores after two rounds will advance to the Built Ford Tough Championship Round on Sunday for an additional ride and a chance at the $30,000 event title.
POSSIBLE POINTS – There are 700 possible points available in Kansas City, as the winner of the event average will receive 400 points and each of the three round wins are worth 100 points apiece.
ABBI BIG TEX CLASSIC EVENT IN ROUND 1 – Kansas City's Round 1 will also be an American Bucking Bull Inc. (ABBI) Big Tex Classic competition. Thirty five bulls will be competing for a prize purse of more than $30,000. The ABBI, which introduces young bucking bulls at select BFTS, BlueDEF Tour, and Touring Pro Division events, is dedicated to unifying, developing and promoting the bucking bull industry through pedigree preservation; enhancement and promotion of bucking bull ownership, breeding, and welfare; and development of programs and events showcasing the world's finest bucking bull stock. The ABBI is the third-largest cattle registry in the world and is designed to record and preserve the pedigrees of the world's premier bucking bulls.
© 2016 PBR Inc. All rights reserved.