By: Jordan Marie Johnson
February 12, 2016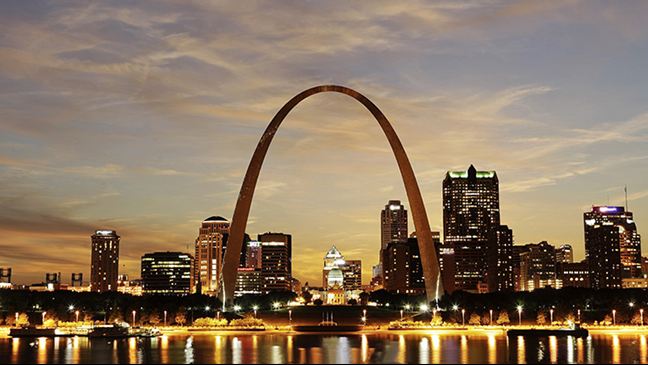 MEET ME IN ST. LOUIS – The PBR will visit the Midwest this weekend as the Built Ford Tough Series makes a stop in the Show Me State at the Scottrade Center. This is the 19th year the PBR has stopped in St. Louis. Competition will begin at 8 p.m. CT on Friday; 7 p.m. CT on Saturday and 1:50 p.m. CT on Sunday.
NEXT UP – The Built Ford Tough Series will stay in Missouri next week as the Kansas City Clash, presented by Foley Equipment and brought to you locally by Sonic, will take place at the Sprint Center on Feb. 20-21. The event will start at 7 p.m. on Saturday, Feb. 20 and 2 p.m. on Sunday, Feb. 21.
PAST ST. LOUIS EVENT WINNERS – Last year, then-rookie Kaique Pacheco earned his first Built Ford Tough Series victory in St. Louis. Pacheco placed second in the event aggregate to earn 240 event points, which, when added to the 200 points total that he earned for winning Round 2 and the Built Ford Tough Championship Round and the 50 points he received for placing third in Round 3, pushed him past aggregate leader Stetson Lawrence to win the event title with 490 event points.
2015 Kaique Pacheco
2014 Joao Ricardo Vieira
2013 Fabiano Vieira
2011 Guilherme Marchi
2010 Jody Newberry
2009 Wiley Petersen
2008 Renato Nunes
2007 Matt Bohon
2006 Dustin Hall
2005 Justin McBride
2004 Adriano Moraes
2003 Justin McBride
2002 Gary Richard
2001 Chris Shivers
2000 Chris Shivers
1999 Charles Litchfield
1998 Adriano Moraes
1997 Adriano Moraes
FORMAT – This weekend, the Top 35 bull riders on the BFTS will compete in Round 1 on Friday, Round 2 on Saturday, and Round 3 on Sunday, facing one bull in each round. The riders with the Top 15 total scores after three rounds will advance to the Built Ford Tough Championship Round on Sunday for an additional ride and a chance at the $30,000 event title.
POSSIBLE POINTS – There are 900 possible points available in St. Louis, as the winner of the event average will receive 500 points and each of the four round wins is worth 100 points apiece.
© 2016 PBR Inc. All rights reserved.