Lockwood Happy with New Ranch; Ready for Long Summer Run
By: Justin Felisko
June 13, 2018
PUEBLO, Colo. – It took Jess Lockwood only one-and-a-half years to become the PBR's youngest World Champion at 20 years old.
The monumental accomplishment was of course a dream come true for the cowboy from the small town of Volborg, Montana.
Lockwood has remained true to his Montana roots despite his rise to international bull riding fame, and Volborg will always be home for him no matter how popular he becomes in the Western world.
That is even truer now after the 2017 World Champion recently purchased a $660,000 ranch about 15 miles from his childhood home last month.
Lockwood had been eyeing the 200 acres for about two years, and the property finally came up for sale this week.
"It is a dream setup," Lockwood said during media day at the Sydney PBR Global Cup. "It has a house built. Two garages. Airplane hangar. Indoor arena built on it. Indoor arena with stalls and horse runs.
"This will be my Montana home."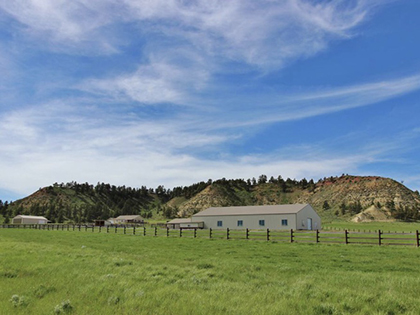 With what he hopes to be his lifelong Montana home under wraps, now Lockwood gets to begin the fun part of working on paying off his mortgage.
Therefore, what better way to take another chunk out of his debt by winning Chad Berger's $100,000 Match of Champions?
"I am motivated as ever to win everything this summer and year," Lockwood said. "I put a good down payment on it, but if I can win everything this summer."
Lockwood is one of 15 champion bull riders invited to compete in Chad Berger's marquee event in Bismarck, North Dakota, this weekend at Berger's annual PBR event at the Bismarck Event Center.
Three-time PBR World Champion Silvano Alves
Two-time PBR World Champion J.B. Mauney
Four-time PRCA World Champion J.W. Harris
Four-time PRCA World Champion Sage Kimzey
2017 PBR World Champion Jess Lockwood
2016 PBR World Champion Cooper Davis
2012 PRCA World Champion Cody Teel
2011 PRCA World Champion Shane Proctor
2010 PBR World Champion Renato Nunes
2008 PBR World Champion Guilherme Marchi
2007 PRCA World Champion Wesley Silcox
2004 PBR World Champion Mike Lee
2017 Collegiate National Finals Rodeo Champion Cole Melancon
2017 IPRA World Champion Corey Bailey
2016 Indian National Finals Rodeo Champion Cody Jesus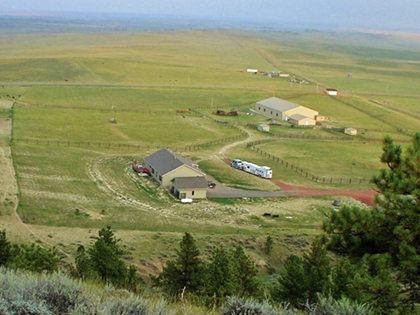 Fans can watch the event, as well as the preceding Touring Pro Division event, exclusively on RidePass beginning at 8:30 p.m. ET.
Lockwood is the second youngest champion competing in the event. He was 7 years old when Mike Lee was hoisting the PBR World Championship trophy. Cody Jesus is the youngest.
"Every World Champion in the past like 10 years is going to be there," Lockwood said. "So it is not only some of the best bull riders, but it is the best of the best each year, and you can't ask for any more stiff competition than that."
Lockwood's plans of making some money in Australia this weekend didn't go as planned as Team USA wound up finishing in fourth place at the Sydney Global Cup.
The third-year pro began the event with an 87.25-point ride on Red Man, but Lockwood later bucked off 2018 PBR Australia Bull of the Year Take The Gamble (4.65 seconds) and Berzerk (6.12 seconds).

Lockwood was diagnosed by PBR Sports Medicine's Rich Blyn with a left hip pointer when Berzerk briefly kicked him during the buckoff.
The No. 7 ranked bull rider explained in Sydney that he plans to compete all summer long across the PBR.
That continues this weekend with not only the Match of Champions, but the Touring Pro Division event that is slated to occur before the Match of Champions each night.
The winner of the TPD Major earns 120 world points.
Lockwood is then entered in PBR events in Sheridan, Wyoming (June 22), Binford, North Dakota (June 23), and the three Calgary TPD events on July 3-5.
He trails world leader Kaique Pacheco by 1,185 points.
The 2016 PBR Rookie of the Year overcame a 1,285-point summer deficit last year to win the world title.
Lockwood's 2017 summer wound up being a major difference maker for him winning the World Championship.
Lockwood tied with Joao Ricardo Vieira for the most qualified rides (17) during the 2017 summer break. Lockwood went 17-for-28 at PBR-sanctioned events and earned the second-most points toward the world standings (372.5).
He went on to win the 2017 gold buckle by 447.5 points over Derek Kolbaba.
Lockwood is 15-for-43 (34.88 percent) on the premier series during his title defense.
He has had a mixed bag of results in Bismarck. Lockwood won the first night of the Dakota Community Bank PBR bull riding with a 92-point ride on I Always Stand – then known as Crossfire – and 93 points on Siouxper Stinger in 2016, but he has since gone 1-for-5.
This weekend is the first time Lockwood will be competing alongside his brother, Jake, at a PBR event.
Jake is 4-for-16 (25 percent) with two Top-5 finishes and three Top 10s since making his debut at the PBR Canada Monster Energy event on March 24 in Calgary.
"First time at a PBR anyways," Jess said. "Yeah that will be fun. No side bets yet. We will probably get something going."
Follow Justin Felisko on Twitter @jfelisko
© 2018 PBR Inc. All rights reserved.